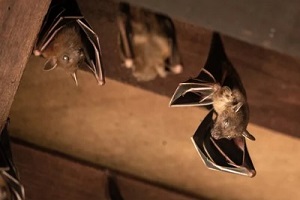 wild animals known to invade homes during the summer.
What Types of Wildlife Animals Invade Homes During The Summer?
There are a variety of wildlife animal types that you may find in and around your home during the summer months. Some of the most common animals (and pests) include bats, birds, squirrels, mice and rats, possums, and skunks. Below is a closer look at each animal type and what you can expect during removal if they invade your home.
Bats
Bats are notorious for creating a home out of attic spaces during the winter. Moreover, they can form colonies inside your attic and other dark areas of your home. If unresolved, the problem will only worsen as more bats arrive. Bats are also carriers of several harmful diseases, including histoplasmosis and rabies.
For these reasons, you should call a wildlife removal specialist if you detect any bat noises or see bats flying in and out of your home. Humane and safe bat colony removal is necessary, along with cleanup services, to ensure no guano is left behind. The removal specialist should also help prevent more bats from invading your home. For instance, this may involve removing and replacing damaged or missing insulation.
Birds
Birds can spread diseases such as cryptococcosis and histoplasmosis. They often make a home from storage areas, attics, chimneys, and porches. This is especially the case during the spring and summer when they may give birth.
If you find a bird nest in or around your home, then it is important to call a wildlife removal specialist. This helps protect the birds and their babies from any harm. Similar to bats, bird removal should include cleaning up any droppings they leave behind and repairing any damage they may have caused.
Squirrels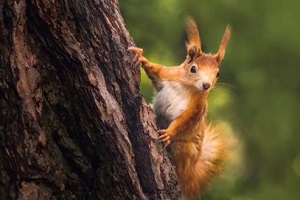 Squirrels often make their home inside walls, attic spaces, and other areas of your home. This is especially true during the summer months. Moreover, a squirrel in your home may be pregnant during the summer, further complicating the removal process.
Squirrels will not physically harm you if you do not directly approach them. However, they are potential carriers of lyme disease, tularemia, leptospirosis, and rabies. Stay away from them and do not try to remove them yourself. Instead, call a wildlife removal specialist if any squirrels appear in or around your home this summer.
Mice and Rats
Mice, rats, and other rodents often infiltrate all home areas, from the crawl space and attic to the kitchen and living room areas. They are notorious for chewing through wires, leaving behind droppings, and going through your food cabinets for their next meal.
This poses a significant health risk for everyone in your family and domestic pets. The removal method for mice and rats may look different than it does for wildlife animals. However, trapping and removal remains a viable solution.
Possums
Possums are solitary creatures. In fact, having possums around your home can offer great benefits as they eat many bugs, spiders, and other insects daily. However, you do not want possums in any part of your home as they may chew and make disturbing noises.
The good news is there are effective, safe, and humane removal strategies for possums that invade your home during the summer months. Although, a removal specialist is most often necessary to ensure the possum is removed safely and without harm.
Raccoons
Raccoons also carry diseases. Additionally, they can become dangerous if you attempt to remove them. It may also be illegal to trap and remove a raccoon in or around your home depending on where you live. For this reason, you should always call a wildlife removal specialist if a raccoon causes a safety concern or nuisance on your property.
Skunks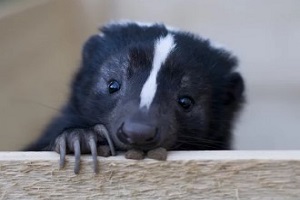 Skunks are one of the scariest animals to find around your home. Of course, there is a genuine fear of them spraying and leaving behind a dreadful stench. There are also laws that protect skunks, and you must ensure they are removed safely and humanely if found in or around your home during the summer.
Wildlife removal specialists are skilled and can remove skunks without spraying in many cases. If spraying does occur, they should provide cleanup and odor elimination services.
Spartan Animal and Pest Control Humanely Removes Wildlife Animals
Have you discovered a wildlife animal or pest around your home? If so, then contact our wildlife removal specialists at Spartan Animal and Pest Control today. We take pride in helping members of our community with wildlife animal removal and use only safe, humane, and legal removal techniques and practices.