Raccoons are intelligent, eccentric animals that can be interesting to watch from a distance, but you don't want to live next to them. Raccoons eat bird seed and pet food, dig through your waste, ruin your lawn and garden, damage the building materials in your home, and even spread diseases that could be harmful to you and your pets. It's important to find a viable raccoon removal professional who can safely and humanely remove the wild animal.
Providing raccoon control services is one of the things we do best at Spartan Animal and Pest Control. In this article, we'll give you a few easy tips for getting rid of raccoons for good.
Raccoon Removal: Humane & Natural Methods
Here are some steps you can take to control the raccoon infestation on your property without killing the animals.
In Your Attic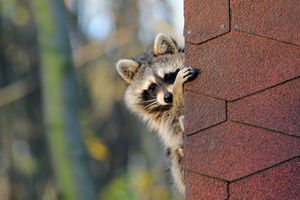 Follow these instructions to get rid of a raccoon in the attic:
Installing one-way doors can help you get the raccoons out of your attic. They won't be allowed to enter again once they depart.
Put a loud battery-operated radio in the attic or pour a bowl of cider vinegar close to where they are nesting to entice them to leave.
To capture and remove all raccoons currently present, set live raccoon traps. If you plan to do this, get in touch with your county's Fish and Wildlife Department first. They'll be able to give you traps and assist you in properly relocating the raccoons.
Your attic should be completely sealed, including seals and vents. Find the raccoons' entryway by meticulously inspecting the house. These access locations should be sealed using a galvanized hardwire wire mesh.
Eliminate any sources of possible raccoon food, water, and bedding.
Under a Deck
Here's how to remove raccoons that have crawled under your house or deck:
Any raccoons should be captured and removed using live traps.
Clean up the nest area under the house or deck once the raccoons have left. Take out all the bedding.
Seal all entry points once the area has been cleaned.
Use floodlights to illuminate the area, and place scent-based deterrents such as vinegar, soiled cat litter, or ammonia.
In Your Garden or Backyard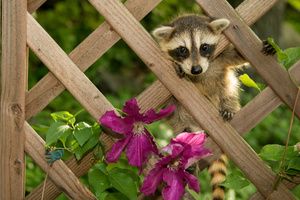 Invest in a professional grub treatment to clear your lawn and garden of raccoon food sources. The best course of action is to sign up for an annual lawn grub treatment program, which prevents grubs from returning each summer and keeps raccoons off your property.
We also advise the following to get rid of raccoons in your yard or garden:
Utilize natural cures like ammonia, vinegar, crushed garlic, cayenne pepper powder, blood meal, or used cat litter. To make the environment less enticing to raccoons, scatter the natural deterrent in high-traffic areas.
Use sound or light alarms that are activated by motion. Raccoons are deterred from your lawn and garden by alarms that detect movement and make loud noises or flashes of strong light when they are activated.
On Your Roof
Raccoons can damage your roof's shingles or other roofing materials and get into chimneys and vents, posing a risk of fire. Here are some clever methods for getting rid of them:
Reduce "bridges" onto your roof by trimming the vines, trees, and vegetation surrounding your property.
Remove food sources including trash, pet food, compost, and birdseed that raccoons might be returning to.
Wrap your roof's border and the base of the trees on your property with metal sheeting.
Any fences that are near to your house or roof should have an electric fencing strip installed on top of them.
Inside Your Wall(s)
If a raccoon family seems to be living inside a wall in your home, here's what to do::
Hire a reputable pest control business for a situation like this-you'll risk damaging the structure of your home and getting injured if you attempt to dig the raccoons out yourself.
Once the raccoons have been removed from your wall by an expert pest control company, you may work to locate the entry spots and seal them to keep more from entering in the future.
In Your Fireplace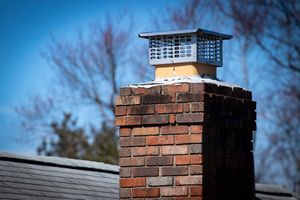 Due to their propensity for using extremely flammable bedding and nesting materials, raccoons in chimneys can pose a major fire risk. Follow these recommendations to get them out the safe way:
Hire a professional pest control service to get rid of all the raccoons without harming your chimney or killing the animals.
Clean up the area they occupied after the raccoons have left. Take out any items the raccoons may have left in the chimney, including nesting materials.
Seal the chimney shut. Use a chimney cover or spark arrester with strong wire mesh. Raccoons cannot enter the chimney hole if it is covered.
Is Your Property Being Overtaken by Raccoons? We Can Help!
Spartan Animal and Pest Control provides thorough raccoon control services and employs a variety of environmentally-friendly methods to get rid of raccoons and assist you in reclaiming your space. In the Massachusetts districts of Cape Cod and the South Coast, we provide service to both residential and commercial premises. For further information, get in touch with us right away!