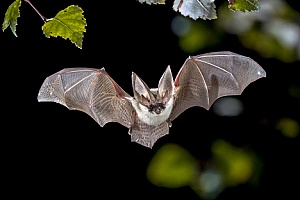 Attempting bat removal can be dangerous for homeowners, and harassing or killing an endangered bat species is illegal in Massachusetts. Spartan Animal and Pest Control can remove a bat (or multiple bats) from your home in a safe and efficient manner. We also provide bat guano cleanup, insulation removal and repair, and preventive services.
What Diseases Can Bats Spread?
It is important to remove bats from your home as they may carry diseases that have the potential to spread to humans or pets. Two notable diseases that bats can spread are Histoplasmosis and Rabies. Histoplasmosis is a respiratory disease caused by fungus found in bat droppings. Both diseases are potentially fatal. Homeowners should never touch a bat with their hands, especially if the bat is dead. Instead, call a bat removal professional to handle the job for you.
Our Bat Removal Services
Spartan Animal & Pest Control offers bat removal, the removal of bat colonies, cleanup services, insulation repair, and preventive and maintenance services to avoid future bat-related problems.
Bat Colony Removal
Our professional team can remove a single bat as well as an entire bat colony. You may find a bat or a colony of bats in your attic, chimney, crawl space, and other dark places in and around your home. We follow a safe and effective process to capture and remove bats from your home.
Bat Guano Cleanup
Bats can leave quite the mess of toxic waste behind, which can release foul-smelling odors and damage parts of your home. Professional cleanup of bat droppings (known as guano) is required to ensure optimal safety. Our team can promptly clean up the area of the bat or bat colony to ensure it is safe to use and be around the area.
Prevention And Maintenance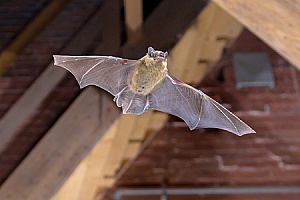 The best way to deal with a bat problem is to prevent bats from infiltrating dark spots of your home such as the crawlspace, attic, and chimney. If you do not take the proper preventive steps after bat removal, then there is a good chance that you experience issues with bats again in the future.
Insulation Removal And Repair
Bats can be destructive as well and damage your home's insulation. Spartan Animal & Pest Control can remove, repair, and replace damaged insulation caused by bats. We also offer rewiring services for attic vents, deodorization of the affected area, and roof shingle replacement.
Our team can help ensure this does not occur through bat prevention services. This may include the installation of wire fencing below decks, placing chimney caps, and repairing damage to your home's exterior. To learn more tips about bat prevention and home maintenance, call our team at Spartan Animal & Pest Control.
Get In Touch With Spartan Animal & Pest Control Today
Reach out to our bat removal team at Spartan Animal & Pest Control today if you have any issues with bats on your property. We use safe, humane, and legal processes to remove bats and can ensure damage that they cause is properly repaired. Call us at (508) 504-9255 or schedule a service online to get started today.