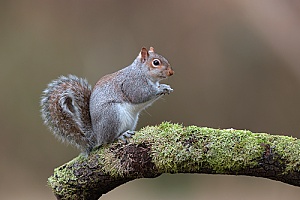 Squirrels often find their way inside walls, attics, and other areas of your home where they can cause property damage. While they may seem innocent and easy to remove, squirrels can become dangerous when not humanely trapped and removed. It is important to hire a professional for squirrel removal to avoid unnecessary risk and ensure the job is completed in a fast and effective way.
When To Consider Squirrel Removal
Like many rodents, squirrels can carry and transmit diseases such as Lyme disease, Tularemia, Leptospirosis, and rabies. They can also cause a fair amount of property damage by chewing wires, insulation, and wood. Promptly removing squirrels that infiltrate your home can limit and prevent the need for costly repairs and help avoid a potential health concern.
Our Squirrel Removal Services
If you hear noises that indicate a rodent in your home or see a squirrel or rodent in your home, then contact our team for squirrel removal. Our team of squirrel removal professionals can promptly and humanely trap and remove squirrels in your home, clean up, deodorize, and disinfect any mess they leave behind, repair damage to your home, and take the necessary steps to prevent problems with squirrels in the future.
Squirrel Trapping And Removal
Squirrel trapping involves a careful process to ensure it is done safely and without harm to the squirrel(s) or the person doing the trapping. Our experienced squirrel removal professionals understand how to safely trap and remove the squirrel from your home.
Squirrel Cleanup And Disinfecting
When a squirrel lives in parts of your home, they leave a fair amount of feces behind. The area must be promptly cleaned and disinfected after the squirrel is trapped and removed. Our team at Spartan Animal & Pest Control offers squirrel cleanup and disinfecting services as well as the removal of the squirrel from your home.
Prevention And Maintenance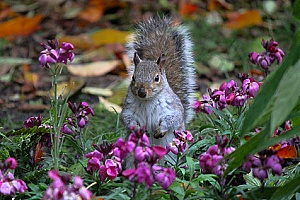 The long-term approach for homeowners should be on the prevention of squirrels, especially homes that have had issues with squirrels and other rodents in the past. By installing wire fencing, chimney caps, and taking other preventive measures, our team can help you prevent squirrel infiltration and keep your home in its ideal condition. We can also provide regular exterior inspections and offer advice on how to keep animals and pests away from your home.
Insulation Removal And Repair
Insulation replacement is often necessary after a squirrel is removed. Squirrels have strong teeth and tend to chew wires, wood, and other parts of your home's insulation. If not properly repaired after squirrel removal, this can lead to more serious problems such as water damage or rapid wear and tear, leading to the need for far more extensive and costly repair services.
Get In Touch With Spartan Animal & Pest Control Today
Spartan Animal & Pest Control has years of experience with squirrel removal. We also offer preventive services to ensure you do not have problems with squirrels (and other animals and pests) in the future. Give our professional and friendly team a call today at (508) 504-9255 or schedule a service online if you are in need of our squirrel removal services.