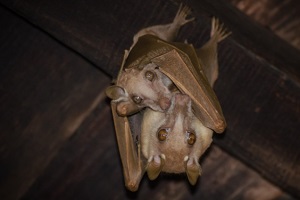 Pests of any sort are an inconvenience, even for people with a fondness for animals and who would like to see them taken care of as much as possible. However, when those animals come to roost in your home, the issue is more severe than a mere inconvenience and can pose direct health problems to residents, as well as risking damage to the building. For these reasons, you must remove pests as quickly as possible after you notice them, and bats are no different. If you are wondering whether you can attempt to remove bats on your own, be sure that you have the information that you need ahead of time.
How To Confirm That Bats Are In Your Home
The first step whenever you feel that you may have unwanted visitors in your home is to confirm which animal is populating your property. If you suspect bats, your first indication can be the smell. Bat droppings, called guano, have a very distinct ammonia smell that you may be noticing around your home.
Additionally, it is a common misconception that bats' echolocation abilities exceed the capabilities of the human ear; you will still hear squeaking if they are nearby. Dead bats around your property are another indicator that a colony has taken up residence in your home. Generally, if you have confirmed the presence of one bat in your home, there are likely more, as they are using your location to raise their young.
Can You Get Rid Of Bats Yourself?
The short answer is yes, you can attempt bat removal on your own. However, it is vital that you properly strategize and use only approved methods before you attempt any sort of bat removal DIY project. Failure to do so could result in severe consequences for both your health and the long-term structural integrity of your property after an infestation has occurred.
Bats are the animal that most frequently gives rabies to humans, so any attempt to rid your home of bats must be approached with extreme caution. As many as 70% of all people who die as a result of rabies contracted it from bats, often because bat bites are not painful due to their sharp teeth, resulting in the affected individual failing to notice and seek medical attention. Also keep in mind that as environmental helpers, bats are protected and cannot be killed legally. You should never use poison or attempt to destroy the animal.
Utilize Bright Lights And Heat
One of the best ways to remove bats from wherever in your home they are roosting is to increase the discomfort that they feel. They have selected your home because it is an appealing living environment, and you can control the factors that make it seem so. LED spotlights and strip lights can be installed in the areas where you believe the infestation to be, in addition to heaters to raise the temperature of the space to at least 100 degrees. This will make the roost unappealing for bats. Be sure to do this safely.
Try Scents And Oils
Bats have keen senses, which means that their sense of smell can play a big role in whether they remain in a certain location. Cinnamon, peppermint, clove, mint, and eucalyptus are all smells that they struggle to tolerate. You can dissolve essential oils into a spray bottle and spray their roosting area to encourage them to leave.
Ultrasonic Bat Repellant Systems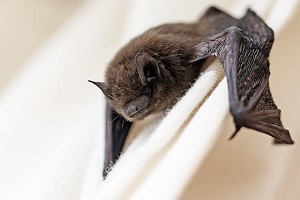 Like many animals, bats can hear frequencies that humans cannot. Ultrasonic bat repellant systems exist to emit sound waves that are agitating to bats, prompting them to seek an area further away from the source of the noise. You can purchase a repellent system that is powered by batteries, solar and more so that the system can be used where needed, and it will not bother the human occupants of the house.
Transitioning To A Bat House
If the area around your house is too inviting, even the best repellant could be a temporary measure. Instead, you could invest in a dedicated bat house to encourage the animals to nest at a more desired location outside. This also supports the environment.
Trust the Experts To Help You Handle Even The Biggest Bat Infestation
Whether you are sure that you have bats in your home or you are experiencing pest problems of an unidentified nature, you do not need to approach removal on your own—and often, doing so can be dangerous. The experts at Spartan Animal and Pest Control can tackle this project for you so that you can get back to enjoying the comfort of your own home. Reach out to learn more or to schedule an appointment.