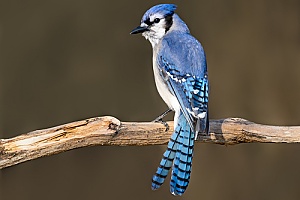 Birds are useful in many ways, but they can find themselves in areas they should not be inside and around your home. If you have found a bird or a bird's nest in your storage area, attic, chimney, porch or another area of your home, then contact Spartan Animal & Pest Control today to have one of our professional technicians focus on bird removal.
What Diseases Can Birds Spread?
Birds can carry several diseases such as Cryptococcosis and histoplasmosis. You should never handle a wild bird with your hands due to the risk of disease or injury to you or the bird. Instead, call a professional technician to have the bird properly removed from your home.
Our Bird Removal Services
You may need a permit to remove certain bird types from around your home. Due to the potential diseases they could carry, in addition to the aggressive nature of some bird types, removing a bird can be dangerous. This is why it is important to trust a wildlife removal technician to remove a bird from your home.
Bird And Nesting Removal
Once we have located the bird and any nests that may be around your home that require removal, we can safely and humanely remove and relocate them. Birds that are protected under the Migratory Bird Treaty Act cannot be killed. Dealing with the removal of protected bird species can be a challenge, so hiring an experienced bird removal technician is important.
Bird Dropping Cleanup
The job is not done once the bird and its nest are removed. Bird droppings can create a health risk, are an eyesore, and put off a foul smell. Our team can clean up the bird droppings after the bird is removed to prevent prolonged problems, stains and to ensure optimal sanitization of the area the bird resided.
Prevention And Maintenance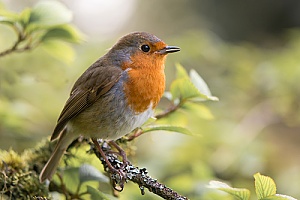 There are things you can do to help prevent birds from entering your home in the future, such as not feeding birds around your property and using deterrents. You should also have your home inspected by a wildlife control specialist at Spartan Animal & Pest Control to determine what additional steps you can take to avoid birds from entering your home in the future. We may recommend sealing openings, installing screens, and taking a variety of other preventive measures.
Insulation Removal And Repair
Birds can cause insulation damage that, if not promptly repaired or replaced, could lead to extensive damage (i.e. water damage and mold inside your home) that is expensive to repair. Our professional team at Spartan Animal & Pest Control knows how to properly remove the damaged insulation, repair the damage, and install new insulation material.
Reach Out To Spartan Animal & Pest Control Today
At Spartan Animal & Pest Control, we not only can safely and quickly remove a bird from your home, but we can also clean up the mess and repair the damage they leave behind, along with taking steps to prevent birds from causing problems in the future. Reach out to us online to schedule a service or call us at (508) 504-9255 to speak with one of our bird removal technicians today.