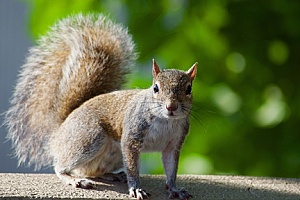 Spartan Animal & Pest Control is a local pest control service in New Bedford, MA that provides humane and professional pest/animal control services. Our team specializes in professionally eliminating pests while also safely removing and preventing the intrusion of pests and wildlife. Each of our treatments is personally created with your needs in mind and is guaranteed to remove your pest problems safely and efficiently.
Animal & Pest Control In New Bedford
If you suspect there is a wild animal or pest in your home, do not hesitate to acquire the help of an animal or pest control specialist. Outlined below is an overview of our animal and pest control services:
Animal Control
Our animal control services are designed to help businesses and homeowners in the New Bedford, MA area the ability to solve their pest and wildlife encroachment issues. Our experienced animal control specialists employ proven removal practices, ensuring the safe removal of wildlife from your property.
We offer animal control services that include:
Bat Removal
Bird Removal
Raccoon Removal
Skunk Removal
Squirrel Removal
Pest Control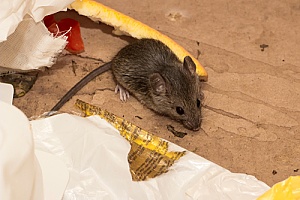 Pests are a common yet annoying issue for home and business owners. These unwelcome visitors can cause damage to your property and also run the risk of spreading diseases as well. This makes it important to address the issue with a professionally designed removal and prevention strategy.
If you have mice, rats, cockroaches, or termites in your home, trust the experience of professionals to get them removed. The experienced professionals at Spartan Pest Control can help homeowners and businesses in the New Bedford, MA area properly remove any unwanted pests.
We offer pest control services that include:
Bee, Wasp, & Hornet Removal
Carpenter Ant Control
Rodent Control
Spider Control
If you have a pest issue, we can help! Our team specializes in addressing any type of infestation with a personalized approach that is right for your needs. Our pest control experts are ready to identify the issue and advise you on the right type of approach for your specific situation and budget.
Why Choose Spartan Animal & Pest Control?
If you live in the Massachusetts area, pests are the last thing you want to deal with. If you have noticed the signs of an infestation, it's important to contact a professional as soon as you can. The sooner you address the issue the more likely you'll avoid severe damage and health risks that are commonly associated with a pest or animal infestation.
It is important to contact our pest control experts as soon as you are concerned about pests in order to prevent the problem from getting worse. We have a range of removal practices and preventative treatments that can protect your home from any type of invasion.
As a business headquartered in New Bedford, we understand the area very well and are familiar with the wildlife. It is our mission to serve families in the area and ensure they are protected from any unwanted visitors.
Get New Bedford, MA Animal & Pest Control Services
Pest and wildlife infestations can be a big problem if the issue is not handled by capable professionals. Without the proper tools and techniques, it can be very difficult to keep these pests at bay. Our team takes pride in helping families in New Bedford, MA solve their pest issues and get back that precious peace of mind. Getting touch with us by giving us a call at (508) 504-9164 or scheduling a service online to get started with Spartan Animal & Pest Control today.