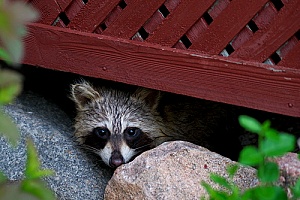 The presence of wildlife is something that many Massachusetts residents are very accustomed to. However, the presence of certain wildlife in residential areas can create problems if the animals are left unattended. Wild animals can quickly cause a great deal of damage to your home including damage to your attic, damage to wires, and can also put any small pets you have at risk as well. In these situations, it is important to trust professionals who understand how to humanely and efficiently remove these animals.
Animal Control Services
Some animals that are injured, lost, or hungry can prove to be aggressive, so it is important to trust Massachusetts animal control to carry out the humane removal of animals. Here are the animal control services we offer in Massachusetts:
Bat Removal
Bats are able to enter your home or office space through cracks or gaps as small as a dime. During the winter months, they hibernate and search out warm areas like attics, insulation and walls. We place custom bat exclusion devices in your attic to safely evacuate bats, and then we inspect and seal off all the areas that bats could be entering.
If you have a bat in your house or believe a colony of bats is living in your attic, walls, garage, or somewhere else in your home, it is important to let experts handle the situation. This will ensure that neither you nor the animals are harmed in the process.
After the bats are safely removed from the property, our team can also help you to restore and clean up the space that was occupied. Our technicians will inform you if an attic restoration is needed. They will give you a detailed estimate of what exactly needs to be done. These services cover bat feces removal, contaminated insulation, urine cleanup, and more.
Bird Removal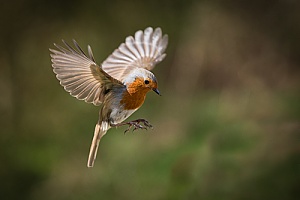 Birds are an integral part of the local habitat, but some birds can quickly turn into pests. When blackbirds and crows roost in suburban areas they become pests and which results in a need for bird control and bird proofing services.
Controlling birds is a difficult task. Their mobility and high nests are a challenge for most people and businesses to deal with. If birds are not removed immediately, they can cause a lot of damage and attract other birds, which is a why implementing a strategic bird removal plan is critical. Removing the bird's nest is a start to bird removal, but you will want to contact a bird removal specialist in the area to ensure the birds do not come back.
Our bird removal services can help anyone humanely remove birds from your property and keep them out for good.
Raccoon Removal
The population of raccoons throughout the United States is on the rise, which indicates more raccoons will be looking for shelter in homes or businesses.
Our team specializes in raccoon removal. In order to remove and control a raccoon or family of raccoons on your property, our wildlife specialist will perform a thorough inspection to ascertain the severity of the raccoon infestation. After the inspection, they will build a custom solution to trap, remove, and seal all entry points. They will also provide warranty options as well as an estimate for preventative services.
Learn more about raccoon removal
Skunk Removal
If you live near a small park or undeveloped land, skunks might make their way to your property. Even though they rarely try to come inside, skunks can do a lot of damage to your home.
Never attempt to remove a skunk yourself. Not only will they spray if they feel threatened, but they also carry diseases. If you see a skunk in your yard or see dug-up soil, call our wildlife removal service as soon as you can. Our skunk control professionals can arrive quickly with traps and can also help you prevent the skunks from returning.
Learn more about skunk removal
Squirrel Removal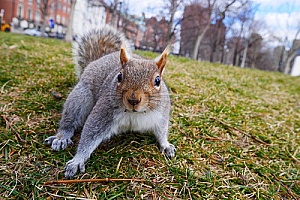 In the United States, there are over 200 species of squirrels classified as either a ground, tree, or flying squirrel.
Our wildlife professionals are knowledgeable in handling each type of squirrel. Flying squirrels can glide distances of over 150 feet making openings on homes easily accessible, and tree squirrels utilize their climbing abilities to gain access to homes. Ground squirrels are commonly seen causing destruction to yards or gardens.
Our team specializes in squirrel removal. When performing the removal, our wildlife professionals will determine the most effective and humane way to remove the squirrel(s) from your property. In order to remove a squirrel or family of squirrels on your property, our specialist will perform a thorough inspection to determine the severity of the problem. After the inspection, they will build a custom solution to trap, remove, and seal any entry points. Finally, they will provide warranty options as well as an estimate for preventative services to keep squirrels out for good.
Learn more about squirrel removal
Learn More About Massachusetts Animal Control
With the various wildlife in Massachusetts, there is potential damage that animals can cause to your house. You don't have to handle these situations alone. Reach out to Spartan Animal & Pest Control by giving us a call at (508) 504-9255 or scheduling a service online to get started with us today.