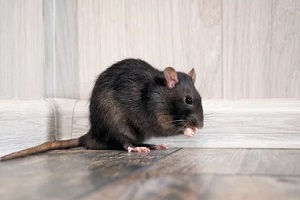 No one wants rodents or other pests in their home. However, the dangers of rodents may be even greater than you might at first imagine. The good news is a pest control and wildlife removal specialist can help you address any concern with pests you have in a timely manner.
Here we'll review the importance of removing rodents from your home immediately and the dangers of allowing them to stay for an extended amount of time.
What Are the Dangers of Rodent Infestation in My Home?
The specific dangers rodents create for you, your family, and your home depend on the type of rodents. For instance, rats in your kitchen may pose a different threat than a possum in your crawl space. The removal process may vary as well.
In general, the most common dangers of rodent infestation in a home are disease transmission, reproduction, property damage and disturbances such as noises and foul odors.
Reproduction
The longer rodents remain in and around your home the more likely they are to create a nest and reproduce. The treatment and removal process becomes much trickier if the rodent(s) has babies. To help ensure this does not occur, have the rodent(s) removed as soon as they are noticed.
Disease Transmission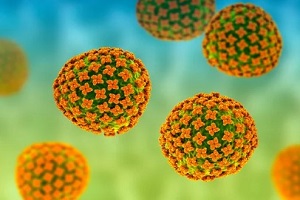 First, and most importantly, rodents pose a health risk for everyone in your home. For example, rats often carry a host of diseases that can be transmitted to humans, including hantavirus, leptospirosis, and salmonella.
Every rodent, pest, and animal has a unique set of diseases that they are able to spread. This alone is enough of a reason to seek prompt removal of any rodents that you may notice in your home or around your property, such as in an attic or crawl space.
Noise
Rodents also create a fair amount of noise. The sounds of scratching, biting, chewing, running, and communicating can become quite the nuisance and make it difficult to sleep or work. The noise is only likely to grow louder and more obnoxious the longer it lasts. Consequently, fast removal is essential to create a quiet home once again.
Chewed Wires
Rodents such as mice, rats, and squirrels are notorious for chewing wires. This can cause major outages to key systems with your home, leading to costly repairs. This is especially the case if you notice rodents in the darker areas of your home, including the walls, attic, cabinets, and floorboards.
Damaged Insulation
Rodents are also no friend to insulation. They can chew, scratch, and tear your insulation to the point where it needs replacement. This is in addition to the extensive cleanup of droppings that are often required. The best way to minimize and hopefully avoid damage to your insulation is to remove the rodents as quickly as possible.
Foundational Damage
In far too many cases, rodents also cause damage to the foundation of a home. For instance, a rat may chew the wooden joists that support your home's walls. Foundation damage to your home can lead to costly repairs that your home insurance may or may not cover. The good news is foundational damage to your home can be avoided so long as you take action as soon as you notice the rodent infestation.
Foul Odors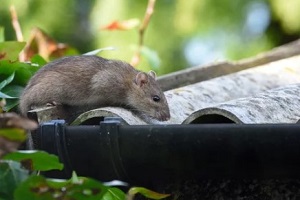 Rodents leave a mess behind. The longer they are in and around your home, the worse their presence becomes. Notably, most rodents leave a foul odor that radiates through all areas of your home's interior.
This is especially the case if you rely upon central heating and air to control the temperature of your property. Moreover, the foul odor is often the result of droppings and urine, which creates a serious health risk, as it can contain transmissible diseases.
How to Safely Remove Rodents From Your Home
The removal of rodents is not typically a DIY project due to the dangers and health risks involved. Instead, the best way to ensure the optimal and long-term removal of rodents from your home is to contact the experts. The method they use to remove them depends on the type, number, and location of the rodent(s).
Contact the Rodent Removal Specialists at Spartan Animal and Pest Control
Have you noticed signs of rodents in and around your home? If so, then contact the removal experts at Spartan Animal and Pest Control. We can humanely remove any rodents that may be a nuisance and safety hazard and take measures to ensure they do not return. Get started with a free estimate.