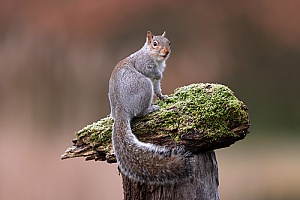 As your trusted animal and pest control service in Acushnet, MA, we will identify intruders and determine the most effective way to get them out of your home. Each of our treatments is fully customized to meet your unique needs and is guaranteed to eliminate your pest problems.
Our Animal & Pest Services
Wildlife in Acushnet is capable of:
Chewing through wires and cause fires
Destroying personal property
Damaging insulation and drywall
Creating foul odors
Making disturbing noises throughout your home
If you notice any of these occurring in your home, you may have an animal or pest. Learn what we can do to get rid of these unwanted guests in Acushnet:
Animal Control
We use innovative, integrated methods to provide ecologically sound animal removal services for homeowners, businesses, and municipalities in Massachusetts. We offer both residential animal removal and commercial animal removal services that focus on a humane yet effective approach.
We offer animal control services that include:
Bat Removal
Bird Removal
Raccoon Removal
Skunk Removal
Squirrel Removal
Pest Control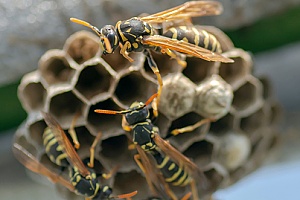 We believe even pests have a right to live wherever they want — as long as they stay outside your home. Once rodents, insects, or other wildlife cross this threshold, they cease being animals and become pests.
If you have mice, rats, cockroaches, or termites in your home, they're more than just an inconvenience. Mice can carry the hantavirus or salmonella. Rats, as we know, can carry a variety of deadly diseases.
Experienced professionals like the team at Spartan Pest Control can help homeowners and businesses in the Acushnet, MA area get rid of them.
We offer pest control services that include:
Bee, Wasp, & Hornet Removal
Carpenter Ant Control
Rodent Control
Spider Control
If you are suffering from any of these pest issues, the good news is that you don't need to endure the situation any longer! We can help you formulate a treatment plan that quickly eliminates the problem. Our pest control experts are ready to inspect your home and advise you on the right type of protection for your needs and budget.
Signs You Need A Professional Pest Control Company
No one wants to deal with a pest problem. However, if you have noticed the signs of an infestation, it's important to act as quickly as possible. The sooner you address the issue the more likely you'll avoid severe damage and health risks that are commonly associated with the pests you are struggling with.
Even if you are not experiencing the signs of an infestation, it is still wise to contact our pest control experts to help you prevent a problem from occurring in the future. We have a range of preventative treatments that can protect your home from a bug or rodent invasion, especially if you live in a high-risk area.
Take Back Control Of Your Home With Spartan
Bug and rodent infestations can be a nightmare. It can feel like your home is being invaded by an enemy force bent on making your life miserable. Without the proper tools and techniques, some. Our team has a great deal of experience helping families in Acushnet, MA put their pest troubles to rest with safe and effective pest control treatments. Contact us today by phone at (508) 504-9255 or schedule a service online.