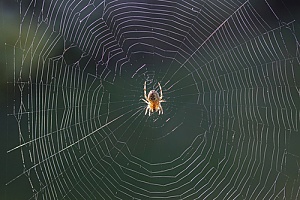 Spiders can enter your home through small cracks and other openings. In addition to the threat of a spider bite, they can quickly begin to create webs and cause quite a scare for your family and guests. Spartan Animal & Pest Control offers spider control services and assists with the long-term prevention of future spider concerns in your home.
The Importance Of Spider Control And Removal
Spider bites can be painful, cause skin irritation, or carry a risk of diseases. Venomous spider bites are rare, but they can occur as well. The presence of spiders can also create quite the scare for your family and guests as well. Due to these reasons, we recommend treating your home for spiders and other insects anytime you notice them inside your home.
Our Approach To Spider Control
Our professional pest control technicians use a careful and detailed process to find out why you are having issues with spiders in your home, locate the spiders, exterminate and remove them, and prevent future concerns with spiders in your home.
Diagnose The Entry Point(s)
The first thing our technicians will do is determine why and to what extent you have spiders in your home. By finding the entry points and determining where the spiders gather, they can specifically target spiders where they are, which limits the use of insecticide to complete the spider control process.
Exterminate And Remove The Spiders And Other Pests
Our professional technicians most often use insecticides to rid homes of spiders and other small pests the spider may have attracted or captured. Our spider control professionals recognize the potential risks and properly target the right areas for optimal safety and effective and fast results. Any webs and/or eggs the spiders may have laid will also be removed.
Prevent Spiders From Entering Your Home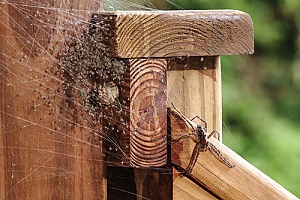 After we exterminate and remove spiders (and other small pests) from your home, the next step is to prevent spiders from entering your home. There are several ways we may accomplish this, such as:
Seal entry points
Make insulation repairs
Wall and roof repairs
Install screens
Regular pest control treatments
We recommend regular pest control treatments to deter spiders, cockroaches, etc. from entering your home, along with keeping your home up to date with necessary repairs and sealants.
Other Pests Covered By Spartan Animal & Pest Control
Spiders have a tendency to scare homeowners more than other pests, but there are many other pests that can become quite the nuisance as well. In addition to spiders, Spartan Animal & Pest Control, can remove numerous other pest types from entering your home. If you have any concerns with pests in your home, then contact our team for safe and effective pest removal and treatment.
Get Started With Spider Control Services Today
Our spider control professionals understand how to properly remove spiders, repair damage, and prevent future spiders problems from arising. If you have found spiders and other pests in your home, then call us today at (508) 504-9255 or schedule a service online and start the spider removal and control process.