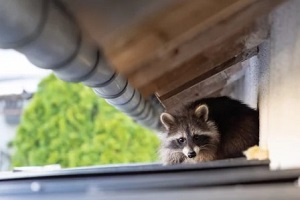 Animal pest control is often necessary to ensure the safety and peace of you and your family while at home. The earlier you can detect an animal pest control issue the earlier you can treat the problem; waiting a long time to notice the signs and/or not seeking removal services promptly could lead to a larger and more expensive issue.
In this review, we discuss three key signs that indicate a need for animal pest control services.
What is Animal Pest Control?
An animal pest is an animal that causes a nuisance or poses a health concern. This is not to be confused with insect pests, which are smaller and cause disturbances in different ways. Instead, animal pest control primarily refers to the humane removal of animals who cause issues in and around your home or commercial property.
This primarily refers to vertebrate pests. Science Direct defines vertebrate pests as "any vertebrate, native or introduced, domestic or feral, that periodically or constantly has an adverse effect on human health and well-being or conflicts in some significant way with human activities or interests."
What Signs Indicate a Need for Animal Pest Control?
Some signs of animal pests around your home are more subtle than others. You should keep an eye out for any signs of trouble and notify a specialist if there are any concerns. Notably, the signs that indicate a need for animal pest control services from professional removal specialists include the following.
You Have Heard Noises That Come From Dark Areas of Your Home
You may hear animal pests in your home before you see them or the damage they cause. If you hear strange noises in your attic, crawl space, or other dark areas of your home, then you should contact a wildlife removal specialist.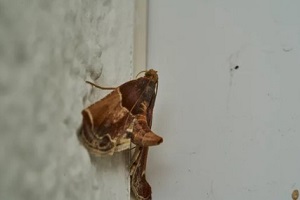 The chances are the creature will not simply leave on its own (as many homeowners hope), and DIY (do it yourself) techniques are not effective at best and dangerous at worst. A wildlife removal specialist understands how to identify what is causing the noises, where the noises originate, and how to humanely and safely remove any animal pests that are in and around your home.
You Have Noticed a Foul Odor in Your Home (or Commercial Property)
Animal pests bring with them droppings, dead animals, dirt, and more that can produce a fair amount of foul odor that penetrates into the interior of your home or commercial property.
If you notice a foul odor in your property and are unsure where the smell is coming from, then you very likely have an animal pest issue. In this case, you should contact a removal specialist to promptly identify the source and location of the foul odor and remove any animals that may be causing the disturbing smells.
You Have Physically Seen an Unwanted and/or Potentially Dangerous Animal Around Your Home
Of course, the most obvious sign that indicates a need to call animal pest control is if you visibly see them in and/or around your property. For instance, if you see bats flying out of an opening in your attic space (i.e. the vents of your attic), then you should call a removal specialist.
Although it may not always seem like a big issue, unremoved animal pests can become a huge nuisance to you and your family members, and they cause safety concerns the longer they stay.
Pest Control vs. Wildlife Removal: What is The Difference?
Although they are often grouped together and many service providers offer both animal wildlife removal and pest control services, there are notable differences between the two. Pest control typically refers to the removal of insects and other small creatures.
This may involve different techniques such as eliminating (killing) them and then cleaning the mess the insects have left behind. This refers to pests such as spiders, carpenter ants, wasps, and mosquitos.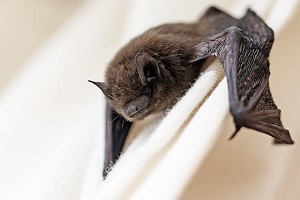 Wildlife removal is different as the animal is not harmed in the removal process. There are (rightfully) laws that protect animals during the removal process. This means that wildlife removal specialists must use safe and humane techniques to deal with the issue.
This may include services such as trapping the animal(s) and relocating them to a safe and comfortable environment. Cleanup services are typically involved with wildlife removal as well. Notably, this service is for bats, birds, raccoons, skunks, and squirrels (and other larger, more protected animal and rodent types).
Contact The Animal Pest Control Pros at Spartan Animal and Pest Control
We can humanely and effectively remove pests and animals from your premises. Whether you have bats in your attic, spider infestation, or are dealing with another type of animal and pest issue, contact us for help. We offer our services to all communities in the South Coast & Cape Cod regions of Massachusetts.