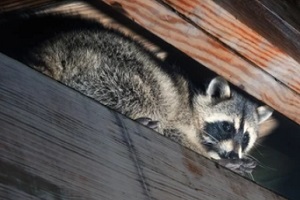 When animals make their home inside yours, you may have mixed feelings about what to do next. Can you handle the problem on your own? Are the animals really hurting anything? What if a pest control service traps or harms the animals in order to get them out? The good news is that a competent animal control service understands how to remove animals from your home humanely. They also know how to prevent animals from returning, protecting you from future exposure to home damage, animal bites or animal-borne illnesses. However, picking the best contractor to hire can feel daunting. You will feel more confident about your choice if you first ask prospective contractors the following questions.
Can I Read Testimonials From Your Past Clients?
Any pest and animal control removal service should be happy to share past reviews from satisfied customers. They may direct you to their website or online review sites, or even refer you to speak to past clients. Either way, before you commit to an animal and pest control service, talk to past customers and find out if they were happy with the company's work.
How Do You Determine Which Pest Control Service I Need?
Pest control services that are interested in securing your business, but less interested in fixing your pest problem, will use cookie-cutter solutions that are not tailored to your specific needs. Asking your potential contractor direct questions about the details of their pest removal process can reveal whether or not they have sufficient knowledge to solve your pest problem.
Will The Pests Return?
A comprehensive pest control plan includes procedures for ensuring the pest problem never returns. Removing the animals, alone, is not enough to prevent them from returning. An experienced contractor will not only remove the pests but create physical barriers that prevent or at least discourage pests from revisiting your home.
Do You Have A License And Insurance?
It is important to work with licensed and insured companies. Ask your potential contractor what liability insurance they carry in the event of unforeseen damage or injury while working on your property. You should also ask to see their licenses and other credentials and confirm that the licenses are still active. If your pest control service is underinsured or does not carry insurance at all, you may not be protected against damage or accidents that occur while they are working on your home.
Is Treatment Safe For My Family And Pets?
Depending on the type of pests you are dealing with, treatment methods can vary from laying traps to bait or even scents. Reputable services will go over each treatment option and advise you about any potential adverse effects those options may have on your property and your family, including children and pets, so that you can make the most informed decision before proceeding.
Do Your Inspections Cost Anything?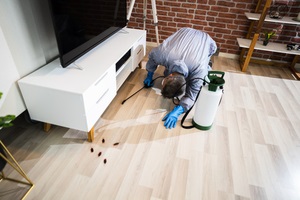 Some companies will give you a free inspection before you commit to them. Others may charge a small fee to first examine your property before determining what steps to take next. Neither option is inherently better or worse than the other, but do not be turned off of an otherwise excellent contractor just because they charge for an inspection. Paying for a more thorough inspection gives you the necessary knowledge to address your pest problem. Many companies will even factor your inspection fee into the cost of later treatment if you choose to go with them.
How Do You Train Your Pest Control Technicians?
Pest control is a complex problem. When protecting your home from pests, the last thing you want is someone with little to no training. Technicians at reputable pest control companies receive extensive hands-on training in the field and are expected to undergo continuing education on pest control methodology and strategy. Some companies keep their technicians' skills up to date by requiring them to attend monthly or even weekly training sessions. Experienced, expert-trained pest control technicians have the qualifications and knowledge to tackle any home pest control problem you might face.
Trust The Experts To Help You With Your Pest Or Animal Problem
Whether pests are already a problem in your home or you're still trying to determine if you have a pest or animal control problem, be sure to rely on the experts. The professionals at Spartan Animal and Pest Control would be happy to evaluate the current state of your pest problem and create a customized plan for pest removal and prevention. Reach out to learn more about our services or to schedule an appointment for a property inspection.