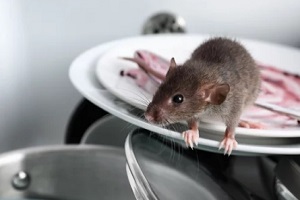 Rodents are more than just a nuisance. They have the potential to cause damage to your property, contaminate food, and even spread diseases.
Thus, it's essential to recognize the signs of a rodent infestation early and take immediate action for rodent removal.
Understanding Rodent Infestations
Understanding rodent infestations involves recognizing the threat posed by unwanted intruders such as mice, rats, and squirrels.
These rodents can cause considerable harm to homes due to their destructive behaviors. They're known for gnawing on everything from structural materials to wiring, leading to significant repair costs and even potential fire hazards.
Beyond property damage, these creatures also pose health risks to the home's inhabitants. They are carriers of various diseases, such as hantavirus, leptospirosis, and salmonellosis, which can spread through their droppings, urine, or saliva.
Furthermore, rodents often act as hosts for other pests such as fleas and ticks, which can lead to further health complications.
Due to these reasons, early detection of a rodent infestation is essential. It allows homeowners to take swift action in mitigating these risks, preventing further damage, and ensuring the health and safety of all household members.
This can be achieved through regular inspections of the home for telltale signs of rodent activity, such as droppings, gnaw marks, or unusual noises, especially during the night when rodents are most active.
Signs of a Rodent Infestation
Rodents, including rats and mice, are notorious for invading homes and causing significant damage. They are not only destructive but also pose health risks due to the diseases they carry. Understanding the signs of a rodent infestation is important for early detection and intervention.
Droppings

One of the telltale signs of a rodent infestation is the presence of their droppings. These small, dark pellets can be found scattered in food storage areas such as kitchens, pantries, cupboards, corners of rooms, and along baseboards.
Fresh droppings indicate an active infestation, while older ones suggest a previous or ongoing problem.
Gnaw Marks
Rodents have strong front teeth that they use constantly to gnaw on various materials. This helps prevent their teeth from becoming excessively long. Therefore, if you notice unexplained gnaw marks on your furniture, electrical wires, or walls, you could be dealing with a rodent problem. Extensive gnawing can even cause structural damage over time.
Tracks and Runways
Rodents are creatures of habit. They usually follow the same paths or runways between their nests and food sources. Over time, these paths become visible as tracks along walls, through dust, or in insulation materials. Looking for these tracks can help you locate their nests and determine the extent of the infestation.
Nesting Materials
Rodents build nests using various soft materials they find around your home. This can include paper, fabric, or insulation. Finding these materials scattered in unusual places or discovering actual nests in hidden areas such as behind appliances, in attics, or in basements could indicate a rodent infestation.
Unusual Pet Behavior
Pets, especially cats and dogs, often sense rodents before humans do. Their heightened senses can detect the scent or sound of rodents. Suppose your pet acts strangely around certain areas, such as appliances, furniture, or walls. In that case, they might be alerting you to a rodent presence.
Sounds
Rodents are nocturnal creatures, meaning they are most active at night. Scratching, squeaking, or scurrying sounds from within walls, ceilings, or under floors during these hours are often clear indicators of a rodent infestation.
Foul Odors
Rodents leave behind a distinctive musky odor. Suppose an unexplained foul smell permeates your home, especially when coupled with other signs on this list. In that case, it might point towards a rodent problem.
This smell is typically stronger near their nesting area. It's always better to be safe than sorry when protecting your home and health from these unwelcome guests.
Rodent Removal: What to Do If You Have an Infestation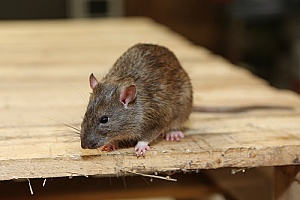 If you've identified one or more signs of a rodent infestation, it's time to consider professional rodent removal services. DIY methods can sometimes help with minor issues, but an established infestation usually requires expert intervention.
Professional pest control services offer comprehensive solutions, including identifying the type of rodent, locating their nests, eliminating them, and implementing measures to prevent future infestations.
Why Treat a Rodent Infestation?
If you're noticing signs such as gnawed furniture, droppings, or unusual pet behavior, you may be dealing with a rodent infestation. These pests can totally wreck havoc and even put your health and your family's well-being at risk. Don't let rodents take over your home. It's time to act swiftly and decisively. Contact Spartan Animal and Pest Control today.
Our team of experts are trained in identifying, addressing, and preventing rodent infestations, ensuring your home is safe and pest-free. Don't wait until the problem escalates. Reach out to Spartan Animal and Pest Control now at 508.504.9255 or online, and let us help you reclaim your home from these unwelcome guests.