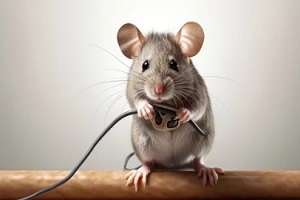 From moles wreaking havoc on gardens and lawns to mice living in our homes, these pests can cause damage and destruction wherever they go. But don't despair – you don't have to leave your home or garden at their mercy this summer, learn about the most invasive summer pests and how to go about rodent removal.
Read on for advice on dealing with the most common invasive rodent species in your area while keeping yourself and your property safe from harm.
Understanding Invasive Summer Rodents
House Mice
During the summer months, house mice are frequent intruders. These small, gray rodents can squeeze through minuscule gaps to access your home. It is important to note that they pose a substantial health risk due to transmitting diseases such as salmonella and Hantavirus.
Norway Rats
Norway rats, distinguished by their larger size and aggressive nature, pose a greater threat than house mice. These rodents are notorious for their destructive behavior, exhibiting a knack for gnawing through electrical wires and compromising the integrity of buildings' structural components.
Roof Rats
Roof rats, as their name implies, prefer elevated areas such as attics and roofs. They can inflict substantial damage to your home and pose a significant health risk by carrying and transmitting dangerous diseases.
It is important to promptly address and eradicate any infestation to safeguard your property and protect the well-being of your household.
Voles
Voles, those small burrowing rodents often confused with mice or moles, have a remarkable ability to construct extensive networks of tunnels in yards. Their activities can cause considerable harm to lawns and garden plants, making them a nuisance for homeowners.
Chipmunks
While chipmunks may appear adorable, they have the potential to cause substantial damage to your property. They accomplish this through burrowing, which can harm foundations, as well as by feasting on garden plants, impacting their growth and health.
Effective Rodent Removal Strategies
Sanitation
Maintaining cleanliness is the first step in rodent removal. Rodents are attracted to food sources, so keep your kitchen clean, secure your trash cans, and avoid leaving pet food out overnight.
Exclusion
Exclusion involves sealing off potential entry points to prevent rodents from accessing your home. Cover vents with mesh screens and seal cracks and holes around your property.
Trapping
Trapping is a humane and effective method for rodent removal. Various types of traps are available including snap, live, and glue traps. Place these along rodent runways for maximum effectiveness.
Use of Rodenticides
Rodenticides can be used as a last resort when other methods prove ineffective. However, they should be used with caution due to their potential harm to pets and wildlife.
Professional Pest Control Services
If the infestation is severe, it may be best to hire a professional pest control service. They have the expertise and equipment to effectively eliminate the problem and provide advice on preventing future infestations.
Preventive Measures for Rodent Control
Prevention is always better than cure when dealing with invasive rodents. Here are some preventive measures to keep in mind:
Make it a habit to inspect your property for any signs of rodents regularly. Look out for droppings, gnaw marks, and burrows that could indicate their presence. Taking proactive measures in monitoring and addressing the issue can help maintain a rodent-free environment.
Ensure the upkeep of your yard by regularly trimming overgrown vegetation and promptly removing debris. Doing so prevents the creation of hiding places for rodents, helping keep your space clean and rodent-free.
To prevent the attraction of rodents, it's essential to store food properly and maintain a clean living environment. By effectively storing food and ensuring cleanliness, you can significantly reduce the chances of attracting unwanted visitors to your home.
Tackling Invasive Summer Rodents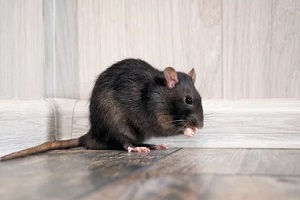 While summer brings an increase in rodent activity, there are effective rodent removal strategies you can employ.
Whether it's maintaining cleanliness, sealing entry points, trapping, or seeking professional help, you have the means to protect your home and property from these invasive pests. Remember, prevention is key, and a proactive approach will save you time, money, and stress in the long run.
Reach Out to Bedford, MA Rodent Removal Specialists
Don't let these pests ruin your summer relaxation. Contact Spartan Animal and Pest Control. Our team of professional exterminators is well equipped with the knowledge and tools to handle any rodent infestation.
We take pride in our effective, humane, and safe pest control methods. Stop the scurry, gnawing, and potential damage these rodents could cause to your property. Contact Spartan Animal and Pest Control at 508.504.9255 today. It's the first step in reclaiming your home from unwanted guests this summer.