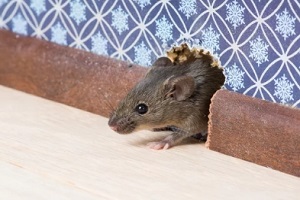 If you've ever encountered a rat infestation in your home or workplace, you know that it can be both frightening and time-consuming to get the problem under control. Unfortunately, most approaches to rodent removal merely address the symptom — not the disease. To truly prevent future outbreaks of rodent intruders in your space, proactive measures must be taken.
In this blog post, we will discuss how to proactively manage rodent populations and reduce the chances of pest infestations occurring down the line.
From sanitation recommendations to tips on trapping and exclusion tactics, this is an essential read for anyone who wants to protect their property from potential rat problems in the long run!
Understanding Rats and Their Behavior
Before we delve into prevention strategies, it's important to understand rats and their behavior. Rats, the masters of adaptability, can thrive in any environment. They are primarily nocturnal and have a keen sense of smell, which they use to locate food sources.
Proactive Measures for Rodent Management
Seal Entry Points: Rats have the unique ability to squeeze through tiny spaces and gaps. These creatures can exploit the smallest vulnerabilities in your property's exterior to gain access. Therefore, it's essential to seal any potential entry points meticulously. This includes gaps in doors, windows, vents, utility lines, and cracks in walls or foundations. Regular inspections and maintenance can ensure these points stay sealed, keeping rats out.
Proper Waste Management: An untidy environment with unsealed garbage is a paradise for rats. They are attracted to garbage because it provides a readily available food source. To prevent this, ensure your waste is securely sealed in bins and regularly clear out your rubbish. Implementing a regular waste management schedule can greatly reduce rat attraction to your property.
Regular Property Inspections: Early detection of a rat problem can be the key to preventing a full-blown infestation. Ensure the ongoing safety and cleanliness of your property by conducting routine inspections for signs of rat activity. Look for telltale indications such as droppings, gnaw marks, or burrows. Act promptly to prevent any potential infestations and maintain a pest-free environment.If you spot these signs, take immediate action to address the problem.
Trim Overgrown Vegetation: Overgrown vegetation can provide rats with shelter and a route into your property. Regularly trimming trees, shrubs, and other plants near your building can eliminate these potential hiding spots and access routes. A well-maintained landscape is less inviting to rats.
Professional Rodent Removal Services: If you suspect a rat problem, it's best to enlist professional rodent removal services. These experts have the knowledge, experience, and equipment to deal with the issue effectively. They can also advise on preventing future infestations, offering you peace of mind.
Install Rodent-Proofing Measures: Consider installing rodent-proofing measures to enhance your property's protection against rats. Door sweeps, vent covers, and wire mesh over holes can keep rats out and protect your property from damage.
Store Food Properly: Rats can easily chew through plastic and cardboard. To safeguard your food supplies, store them (including pet food) in metal or glass containers with tight-fitting lids. This keeps your food safe and removes another potential food source for rats.
Regular Cleaning: Regular cleaning can eliminate potential food sources and nesting materials. Pay particular attention to areas where food particles may accumulate, such as under appliances or in pantry corners. It is less likely for rats to be attracted to a clean property.
Community Awareness: Rodent management becomes more effective when the whole community is involved. Share information with neighbors and local businesses about the importance of rodent control and prevention measures. A collective effort can significantly reduce the risk of a large-scale infestation.
Reach Out to MA Rodent Removal Professionals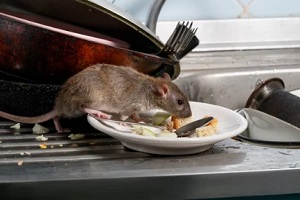 Dealing with rat infestations can be challenging for any home or business. Thankfully, proactive measures, such as keeping the area clean, removing potential food sources, and preventing access to the building are all excellent steps toward long-term rodent management success.
By blocking any possible entry points that rats may use to enter your premises and employing sophisticated trapping techniques when needed, you can help ensure your home or business will remain rat-free for years to come.
Furthermore, professional pest control services can be a great additional resource in preventing and managing an infestation; these companies can diagnose the problem's scope and recommend the best pest control practices for your unique situation.
While staying vigilant about preventive measures is key in minimizing your risk of future infestations, tackling current ones will require advanced strategies and additional resources such as those described here. With some thoughtful determination and research, protecting yourself from rats and other pests is possible while enjoying a safe environment free of rodents by contacting Spartan Animal and Pest Control at 508.504.9255 today!