The kind of harm that various ant species can cause after they enter your home varies greatly. In order to know how soon to act and what to do, you must understand the distinction between common ants and carpenter ants.
Why do most homeowners mistake carpenter ants for common ants? This is due to the fact that both ants are extremely common and share some color characteristics. It's important to identify if you have a carpenter ant infestation or a less aggressive normal ant before attempting to eliminate it at home. Even so, having both of these ant species in a residence can cause annoyance and damage.
Carpenter Ants Versus Regular Ants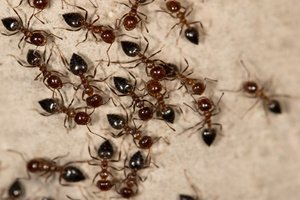 Compared to regular ants, carpenter ants are often much bigger. Many people will be able to distinguish the various body parts on a carpenter ant with ease, but they would find it challenging to do so on an ordinary ant. The body's form is also a little different. Regular ants possess a more circular-shaped head, whereas the heads of carpenter ants are heart-shaped. Carpenter ants' thoraxes are also more symmetrical than those of other breeds.
Regular Ants
Black ants and common ants both measure about 0.2 inches in length. At only 0.4 inches long, the queen is twice as long as the workers. Because they are willing to stay in the ground outside, the base of walls, and underneath pavement slabs, these ants do not build their nests in homes. With just one queen, their colony can expand to have 4,000-7,000 members, but they can potentially establish enormous colonies that can number 15,000 members.
Their nests are simple to find since they make earthen mounds. These ants will enter your home from their colony outdoors in quest of food because they don't build nests inside homes. The issue is that once they infest any food sources, they stay until all of the food has been consumed (and sometimes well after). They leave because they have no desire to stay unless there is food nearby and because it is not their natural home. Even if this is bothersome, a carpenter ant problem is worse because that species can readily dwell indoors.
Carpenter Ants
Depending on the species, carpenter ants typically come in different sizes and hues. Carpenter ants are divided into ten different species. The black-colored carpenter ants are the most noticeable of all of them. These ants measure between 1/4 and 1/2 inch in length. There are, however, some reddish-orange carpenter ants as well. They also forage indoors, unlike typical ants, particularly if they discover a good source of damp wood and there is food and water nearby. These ants can bite when threatened because of their extremely sharp mandibles.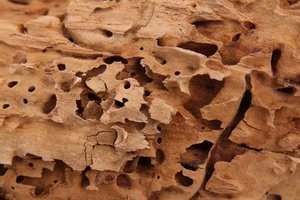 Carpenter ants get their name because of the fact that they reside in wood, specifically the wood of your house. They may eat away at your home's framework, potentially resulting in costly infrastructure damage that is difficult to repair. In contrast to termites, these ants will dig rather than eat to establish their galleries. Unlike termites' muddy buildings, their tunnels will have a polished, sandpapered appearance. If you see shredded pieces of wood which resemble wood splinters or sawdust on the floor where their pathways may be located, it's likely that your property is infested with carpenter ants. Outside their galleries, they'll also leave dead ants or other insects.
Characteristics of Regular Ants and Carpenter Ants
These two species might potentially have color and size characteristics in common. For instance, the black ant known as the Allegheny mound ant is rather huge. It originates from the reddish-orange and black Formica species. Because of its size and color, some people who view the formica might mistake it for a carpenter ant. The carpenter ant, on the other hand, has a uniformly rounded thorax, whereas the Formica has an unevenly ridged thorax, as can be seen by closely examining the two species.
Formica ants go inside to look for food but do not stay there. Their nests are big, rounded mounds with a domed structure. They prefer insects for sustenance. Carpenter ants have a uniformly rounded thorax. They can build homes in both wet and dry wood and can also build many nests and satellite colonies indoors. As they can hollow down the wood they are infesting, they are known to be quite destructive.
Regular Ant Management
Because you can locate their mound and take additional actions to get rid of it, eliminating normal ant nests is considerably simpler than getting rid of carpenter ants. Spreading ant-killing grains around the nest is an efficient technique to get rid of the nest. Using bait and even pouring hot water into the mound are other options.
Carpenter Ant Management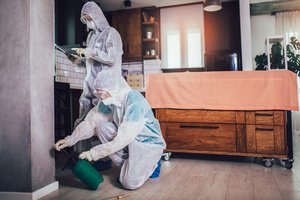 Finding the nesting location is the key to controlling carpenter ants. If you can't locate the sites, you might not be able to get rid of these ants. If you're fortunate and manage to locate the nesting spot, you can treat the wood with boric acid or pesticides. However, to eliminate them plus their satellite colonies properly and save your wood, it is advisable to contact a pest control specialist.
Spartan Animal and Pest Control
The ant control specialists at Spartan Animal and Pest Control are here to assist you if you need assistance recognizing the type of ants in your home and/or getting rid of them. We are masters in applying the appropriate treatment for the appropriate bug. Please don't hesitate to call us so that we can help you regain control of your house. All it takes is one phone call or email from you to get things started.