Seasonal bugs start to invade the moment that we open our houses for the warm spring and summer months. Anyone who has ever lived in Maine is well aware of how fleeting our warmer climate months are. Therefore, we must savor those months while they last. Read and find out about the common summer pests found in Massachusetts
But if your home is overrun by common summer pests like mosquitoes, yellow jackets, ticks, and fleas, it might be difficult to enjoy outdoor activities like cookouts. Here is a list of the most common summer pests as well as instructions on how to stay away from them.
Seasonal Pest Threats
Mosquitoes
Mosquitoes are known for carrying and transmitting a number of diseases and leave behind itchy, red welts. Your property might become a mosquito breeding ground if there is standing water nearby.
Yellow Jackets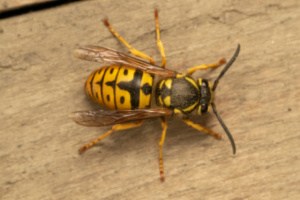 Yellow jackets may sting repeatedly and can cause great discomfort. Some people may get severe allergic reactions from the toxins of stinging insects and require hospitalization. Keep outside garbage cans clean and closed to reduce yellow jacket foraging and keep them at bay.
Pet food and animal feed should be kept in firmly sealed containers. These objects should ideally stay inside your house, garage or tightly-sealed shed. In areas where you've had to remove yellow jacket nests, use a spray bottle filled with soapy water every now and again to prevent them from returning. Soapy water is an excellent method for prevention of nest regrowth. Before doing any outdoor work, carefully check your yard to ensure there are no nests around. Additionally, avoid using highly floral-scented skin or hair products if you plan to go camping or spend a lot of time outside.
Ticks
Lyme disease can cause severe neurological disorders and flu-like symptoms in many people and even their pets. It is known to be carried by local ticks and it can be easy to let ticks go unnoticed, especially if you don't check for them. Due to their tiny size, they frequently hide in grassy or forested places. If they attach themselves to you (or your pets) they may conceal themselves in hair.
Many of us are aware of the tick safety requirements now that New England is well into the summer. In Massachusetts, black-legged ticks, commonly known as deer ticks, are among the most well-known insects. They can endanger both people and pets because they are Lyme Disease carriers.
Wear long pants, a long sleeve shirt and closed-toe shoes if you want to spend time in woodland or tall grassy regions. You can improve your ability to see ticks by wearing light-colored clothing. Maintain a trim, low-cut lawn and clear your yard of bushes, brush piles and gathered waste, which will draw rodents that spread ticks as well as other pests. When trekking, try to remain as far from any foliage where ticks might be hiding and ready to get a ride.
Ants
The home ant is the most frequent summer pest. If you notice ants on your property, inspect the kitchen, restroom and basement for their entry source; however, to avoid springtime ant infestations, be mindful of their typical entryways into and around your home.
The best way to keep your house free of ants this summer is to stop ants before they enter! Trim back any overgrown vegetation or branches which might be touching the home so that air can flow and keep the place dry. Repair or replace broken window screens and seal any small gaps or crevices near the foundation of your property where ants might enter.
Fleas
Fleas are a typical summer insect that can cause itchy bites on you, your cats and your dogs. If these little hopping insects do manage to enter your home, they could lead to an unhappy life.
And keep in mind that you can still have flea problems even if you don't own pets.
Keeping fleas out of the home is simpler than getting rid of them. In a home where pets are present, fleas can reside in carpeting, bedding, and other surfaces. To avoid an invasion:
Vacuum frequently and thoroughly.
Clean the cushions on your chairs and sofas, as well as your carpets and rugs.
When finished, remember to dump out the vacuum canister or throw away the bag outside.
Never forget to regularly wash bedding with soap and water, especially pet bedding.
Spiders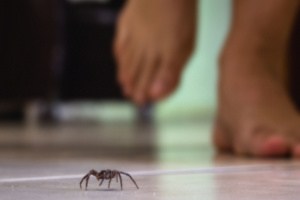 There are two main types (among others, of course) of spiders in Massachusetts, they are Web Builders and Hunter Spiders. As their name implies, web builders construct complex webs, frequently in places with little ventilation, to catch food. These spiders frequently include the typical home spider or cellar spider.
Hunters usually saunter around in search of their prey. Hunter spiders are frequently larger, more robust, and more "scary looking" than their web-building siblings. The wolf spider is among the hunting spiders that are most frequently encountered in our neighborhoods. Clear the area around the house of any rubbish, wood or rock piles, leaf litter, and thick vegetation. Spiders prefer uninhabited locations, especially those with dampness and a chance of accumulating food insects. Be on the lookout for dead bug traces that point to spider activity in dark, damp areas.
Needing Some Assistance?
Call the home pest control specialists at Spartan Animal and Pest Control if preventative measures alone are failing and you find yourself in a summer pest issue in portions of Massachusetts. Our residential pest control services are created to get rid of pests successfully while preventing the emergence of new ones, allowing you to resume enjoying your summer without worrying about bugs.