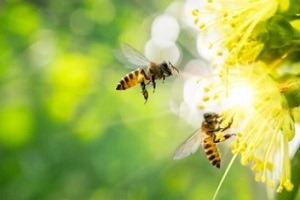 Spring has finally sprung in many parts of the country, and with it comes an influx of pests now awake from winter sleep. In Massachusetts, spring pests can seem to appear out of nowhere because of how conducive the environment is to their growth and reproduction.
The good news is that you can get ahead of potential insect invasions with preventive maintenance—as long as you know where to check and how to identify risk factors. Use the following checklist to bug-proof your home before springtime's creepy crawlies find their way inside.
Most Common Spring Insects In Massachusetts
You may have already seen insects scurrying about, but some pests stay out of sight and cause problems in places that are difficult to see or reach. The insects most often responsible for damaging Massachusetts homes are ants, bees (specifically carpenter bees, though other varieties may also be bothersome if you have certain plants), wasps, hornets and mosquitoes. Some of those insects are a direct danger to humans, while others may destroy your possessions or compromise the structure of your home.
Seal The Most Common Entry Points
Bugs can't cause trouble if they can't access your house. Examine your home exterior to find vulnerabilities and exposures that insects could use as access points. Pay specific attention to any holes in your window screens and cracks near light fixtures, doors and improperly caulked seams. Tinier insects, like some varieties of ants, can enter through tiny gaps that are measured in microns rather than inches, so it's recommended that you seal every hole no matter how small. A pest control expert can help you to locate these small gaps that you may not notice on your own.
Keep Humidity Out Of The House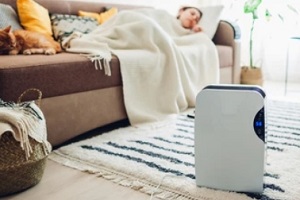 Bugs love a humid environment because it provides the moisture they need to reproduce, hydrate and shed dead skin. While your living space should remain at a comfortable temperature for your own pleasure, maintaining humidity levels closer to 30 or 40 percent rather than 50 or 60 percent can make a significant difference in the number of insects you see in your home.
If you have one particular problem area such as a cupboard where insects frequently appear, consider investing in moisture packs or a small dehumidifier that can concentrate on that one problem area. Some types of silica gel packs can be reused once they have absorbed moisture, so you can keep up with a recyclable method of humidity control.
Stay Vigilant Against Standing Water Accumulation
Mosquitoes need standing water in order to reproduce. If you have equipment outside of your home that collects water—grills, pools, empty buckets, empty planters, fountains, or birdbaths—you should make it a rule to remove the accumulated water often. Use a grill cover to protect your grill from water and mosquito intrusion. For items that are meant to hold water, install a water bubbler (like those used in decorative fountains) to prevent stagnation.
Quickly Remove Exterior Debris
Insects want safe places to live and are often loath to travel far across open spaces. If your yard has debris buildup, like piles of sticks and leaves, this can attract pests to your property and make it easier for them to gain entrance to your home. Debris removal discourages bugs, so remove debris from your property as soon as possible.
Keep Waste Away From Your Home
Bugs are attracted to food and are less picky than humans about what they eat. If you keep your trash cans close to your home, you're leaving out a feast for insects. Insects will view your home as a reliable source for food and might even move indoors. Even storing trash in your garage can be risky, so opt for garbage cans with sealed lids to keep out insects and reduce the odors that attract bugs.
Mow The Grass Regularly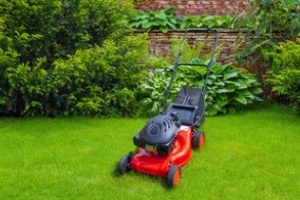 In the same way that debris attracts insects, so can tall grass. Overgrown grass retains moisture and creates a lush environment for thriving bugs. Trim your grass to discourage bugs. It lowers humidity, eliminates safe hiding places, and agitates the grass just enough to keep insects away. Neatly trimmed grass stays in better health and keeps your home's foundation free from moisture damage.
Trust The Experts to Help You Stop Pests In Their Tracks
Pests are an unavoidable part of spring, but you don't have to share your home with them. The experts at Spartan Animal and Pest Control would be happy to help you understand the origin of your pest problem and develop an extermination plan. Reach out today to schedule an appointment for insect removal.