Some bee species have experienced alarming population declines, yet seeing bees near your home is not always a good thing. People might believe they shouldn't be concerned if they see a hive on their property or a few amiable bees buzzing about a chimney. A bee infestation, however, can cause major problems and could be fatal in homes or on buildings.
In this article, we'll go through some of the issues bees can create and why hiring a pro to handle them is a good idea.
Bees Cause Serious Problems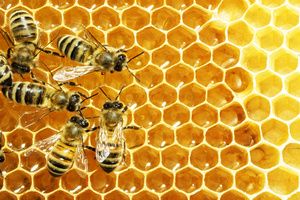 The most obvious threat with bees is that they can sting you. You usually won't experience many complications from a single stung unless you have a bee allergy; however, anaphylactic shock can strike even the strongest person. A bee infestation in walls or on your property can also result in other risks and soon become catastrophic, causing both property damage and personal injuries.
Honeybees adore creating their nests inside of buildings, including walls, sheds, garages, fences, and gaps in the eaves. Due to the sheer volume of honeycomb, wax, and honey that is utilized to make them, large colonies can produce incredibly hefty nests. The weight of the nest can damage or rip insulation, sheetrock, and wood. Additionally, it's possible for honey and wax to seep through walls into your house, causing a mess.
When Do Bees Become an Issue?
An increase in bee activity is a warning indicator that you might have a bee infestation on your hands. There might be more bees swarming around your house than usual. If you don't typically see bees indoors, you might find them there. In and around your home, you might even begin to detect the buzz of bees.
So when precisely do bees become an issue and prompt you to look for bee exterminators? If you notice any of these indications of a bee invasion, you should be quite concerned: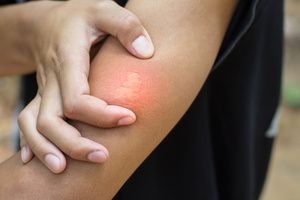 Bees present in great numbers outside
Drilled holes in your building's wooden components
Stained and/or enlarged floors, soffits, walls, or ceilings
An unpleasant, musty smell
That final point might cause you to pause. Why would foul odors indicate a bee infestation? Bees do make honeycombs and honey; however, they don't necessarily stay put permanently. That honeycomb and honey don't just vanish if the bees die off or vacate a hive that is inside a house. Instead, it starts to deteriorate, descending and putrefying. This may result in the spread of mold and other fungi, as well as other pests like mice or moths.
While it is sometimes true that honeybees living inside a building do not cause structural damage, this isn't always the case. Hives can occasionally become so big that they push aside building materials including walls, floors, and chimneys. In such circumstances, having a beehive on your property is unquestionably a concern. In any event, the presence of additional bees indicates that a hive is probably nearby. Following the bees' paths of travel can frequently help you find the hive. If you decide to do this, exercise caution and take precautions to prevent upsetting the hive in any manner.
Some bees may be moved into your living spaces if a colony becomes overcrowded. For homeowners, trying to remove honeybee colonies presents a substantial risk. Bees react fiercely when their house is disrupted, just like any other species would, so attempting to get rid of them yourself could be extremely dangerous.
Why Professional Services Are Necessary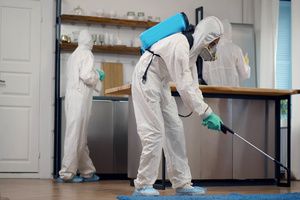 Because bees tend to hide their hives in awkward places, getting to them usually requires taking out some rather substantial pieces of your home. It's also dangerous to knock down or remove a large hive without any protective clothing or other gear, especially if you have an allergy.
Pest control specialists can take care of the issue for you and ensure that no further damage comes to your home. They'll know exactly what signs to look for to figure out where the bees are coming from and how to effectively remove the hive(s).
Contact Spartan Animal & Pest Control
Spartan Animal & Pest Control has been aiding households with their animal and pest issues for more than eight years. We serve all communities in the Massachusetts South Coast & Cape Cod areas with efficient, dependable, and reasonably-priced solutions. Contact Spartan Animal & Pest Control with your inquiries at any time; getting your issues solved is our top priority. Call right away for a quick and free estimate!