Even if someone doesn't have an extreme fear of bees (known as apiphobia) the majority of people feel a little uneasy when they discover a colony or bee swarm in or near their home. An established, thriving bee hive can house over 50,000 bees – a terrifying prospect. Fortunately, there is a way to relocate bees, who are important pollinators under threat of extinction, without killing them.
Bee relocation is an increasingly popular alternative to bee extermination and has many buzzy advantages in addition to giving you some peace of mind.
When endangered honey bees choose to hang in or around your home, you are going to want to find out everything you can about when and why live bee removal is a viable option. Our brief article provides you with all the information you need to understand the bee relocation process.
Why an Established Beehive Around Your Home is Problematic
Live and let live is a fantastic philosophy, but sometimes it's not applicable. Allowing a colony of bees to flourish on your land can cause issues that impact your lifestyle, health, and safety. The hive expands over several years, and the colony's swarms may break into other areas of your house to create new nests.
Bees frequently build their nests in dark crevices such as water meters, soffits, wall cavities, utility boxes, and beneath decks. If it's a place you need to visit frequently, you might have to deal with a swarm of angry bees protecting their hive.
Their nesting practices and large colonies can also occasionally cause damp issues, drywall holes to form, insulation damage, and honey and wax stains.
Benefits of Live Bees Removal
When feasible, live bee removal has a number of advantages, including:
It's a kind and humane procedure.
Healthy bees proceed to pollinate and make honey in a safer location.
Eliminates the need for harsh and potentially hazardous pesticide side effects.
There is less possibility that the same location will continue to draw bees if the hive is completely removed.
There won't be any fermenting honey or dead bees left behind to produce unpleasant scents or seep into the foundation of your house.
There are no concerns over dying, agitated bees attempting to elude chemical sprays.
What Goes Into the Removal of Live Bees?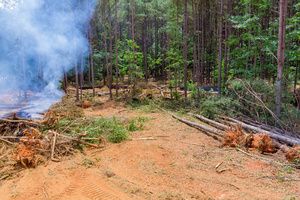 Based on their experience, personal preferences, and the specific colony's location and behavior, certified bee eradication experts employ a variety of techniques. The first step is to identify the precise location of the nest; at this point, you might even see a beekeeper pull out a stethoscope, fine drill, or thermal scanner. When gaining access to the nest, pinpointing it helps to reduce structural damage.
To enter the colony, experts might have to make a hole in a wall or in a building. Some people use smoke to quiet the bees before using vacuums to gently suction them up for transfer, but this method isn't always the most compassionate because stress makes bees more agitated.
Less intrusive and more compassionate trap-outs are those that urge the colony to relocate into a mobile hive. The bees are unable to return to the old nest once they have left their new temporary residence. The colony may not completely relocate for up to two months, so you must have a lot of patience.
You may also require a contractor or carpenter to fix walls or other buildings and to restrict access so that new colonies can't establish themselves in the same location in the future. Most beekeepers won't make up for any damage they create when accessing the hive.
How Much Does it Cost to Remove Live Bees?
The average cost to remove live bees is between $100 to $1,000, but more difficult tasks that require significant repairs could cost upwards of $2,000. The placement of the beehive and the technique of eradication, however, will determine how much it costs. In the event of a cut-out, you might need to get a local carpenter to fix any harm done while gaining access to the hive.
You might come across a passionate, trained beekeeper who is prepared to humanely remove the colony from your home for free. However, this service often comes with a cost. Because it's frequently harder and takes more time than bee eradication using pesticides, it usually costs more.
Can You Remove a Live Bee Colony by Yourself?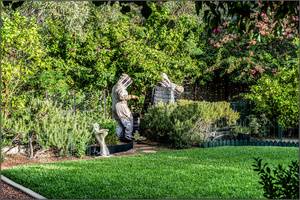 Always look for a certified and insured beekeeper or licensed pest removal business to conduct the work in order to reduce stress for the bees, reduce the possibility of major harm, and assure effective hive removal. If not done properly, you could break local, state, or even national laws.
When is it Not Possible to Remove Live Bees?
Sometimes applying insecticides is the faster, safer and more useful choice, especially if the colony is in a region that is difficult to access or has a lot of foot traffic. Budget considerations may also play a role because live bee eradication is often more expensive. A certified beekeeper who will help you remove live bees is always preferred, but if you can't find one, your only alternative may be to hire a local pest control business that exclusively uses pesticides.
If you have any questions or concerns regarding the bee extermination process, please don't hesitate to reach out to our highly trained team of professionals at Spartan Animal and Pest Control today.