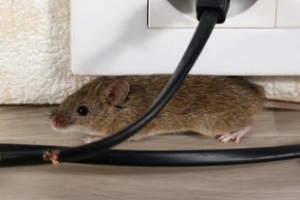 The signs of a mouse infestation in your home may not be clear at first. You may occasionally hear noises, or you might suddenly notice unusual smells or signs of chewing and scratching. Over time, these symptoms worsen as more and more mice choose your home as their new hideout. One of the most frustrating things about a mice infestation is that you may not even see them much, even if you know they are there.
That can leave you scratching your head and asking, "How do I get rid of mice in my home when I can't even see them?" The good news is that by understanding why they have chosen your residence, you can develop a strategy that will discourage them from returning—and do so humanely when possible.
Why Mice Might Choose Your Home
Mice can be selective when it comes to where they set up shop, but a few things tend to remain consistent. While they are hardy and can live almost anywhere, mice will choose homes that provide them with three things: food, shelter and materials from which to make nests. Food-wise, if your home has a problem with morsels ending up where they do not belong (such as if you have children), a mouse problem could be more likely.
Your home also provides shelter in cooler weather as long as there is some point of access from the outside. Mice are good climbers and can enter spaces that are as tiny as a fourth of an inch. Your home is also likely filled with material that works very well for nesting, such as insulation or even hair from the humans or pets that live there. All of these factors can make your home
Methods Of Getting Rid Of Mice In The Home
Your first priority when considering how to get rid of mice in your home is likely to eliminate the colony quickly. However, it is important that you not only remove the mice but also cut off their means of entry or discourage them from returning. Otherwise, you will continue to face the same problem. The good news is that these mice are just living their lives to the best of their ability, and there is no need to kill them in order to get them out of your home.
Remove What Appeals To Mice
Mice may find your home more work than it is worth if you remove easy access to the things that they need. Put all of your food goods in plastic or metal containers—including pet food bags, which are commonly overlooked. Vacuum and tidy up, removing any cloth rugs or fabrics from access areas. Without food and nesting materials, the mice may decide that your home is too much work.
Consider A Variety Of Safe Traps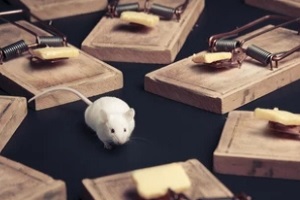 Traps might come to mind first when considering how to remove mice. However, you do not need to rely on the standard mousetrap, which can injure or kill the animal and may also pose a risk to your pets or children. Live traps work like boxes that allow the mouse to enter (usually to chase appealing bait) but prevent them from leaving again. You can take the mice away from your home and release them.
Seal Points Of Entry
Mice can fit into extraordinarily small spaces, which can make their infiltration points difficult to find. A skilled pest removal expert can help you to locate these vulnerabilities. Once you know where they are, sealing them shuts down the high-traffic highways that the mice use to enter your home. Without a way in, they may be forced to go elsewhere.
Make Your Home A Danger Zone
If you have the means and interest, you can discourage mice from selecting your home by introducing predators such as a house cat. Consider adding aromas that mice deem dangerous, such as cloves, apple cider vinegar and even fabric softeners. If they view your home as potentially dangerous, they will not stick around to find out.
Work With The Rodent Control Experts For Best Results
If you feel at a loss about getting rid of mice in your home, you can always leave the task up to professional rodent control services. The experts at Spartan Animal & Pest Control deal with mice infestations all the time and would be happy to help you develop a plan for your home that controls the problem permanently. Reach out to schedule an appointment to discuss your options and create a plan to purge your home of unwanted animals.