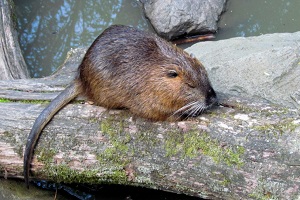 Rodents such as rats and mice can cause significant problems if they infest your home. From damaging property to spreading diseases, the presence of these pesky creatures is something every homeowner wants to avoid. Recognizing the signs of a rodent infestation is important to ensure prompt rodent removal.
Here are seven telltale signs of a rodent problem in your home.
Droppings
One of the most evident signs of a rodent infestation is finding droppings around your home. Rodent droppings are small, dark, and pellet-like. You're likely to find them in areas where food is stored, such as kitchen cabinets and pantries, as well as in hidden places such as attics, basements, and along walls.
Gnaw Marks
Rodents have strong teeth that gnaw through almost anything – from food packaging to wooden structures. If you notice unexplained chew marks on furniture, wires, food containers, or the structure of your house, it could be a sign of rodents.
Sounds in the Walls or Ceilings
Rodents are nocturnal creatures, so you're more likely to hear them at night. Listen for scratching, scampering, or squeaking sounds within your walls or ceilings. These noises are often the first indication of a rodent problem.
Unusual Pet Behavior
When pets sense the presence of rodents in the house, they often exhibit unusual behavior. Dogs may bark or paw at areas beneath refrigerators, stoves, or low-clearance furniture. Cats, on the other hand, may display heightened curiosity towards specific areas in the house. If you notice your pet acting strangely, it could be a sign that they are trying to communicate something to you.
Nests
Rodents construct their nests using soft, fuzzy, and warm materials such as fabric, furniture stuffing, or insulation. These nests are usually concealed in secluded areas, such as behind appliances or wall voids. The presence of a nest is a clear indication that you require professional rodent removal services to address the issue effectively.
Tracks and Runways
Rats and mice use the same paths or 'runways' between their nests and food sources, leaving behind a trail of footprints or tail marks. These tracks are often visible in dusty areas or can be revealed by shining a flashlight at a low angle.
Unpleasant Odors
A persistent, musky odor could indicate a rodent infestation. Rodents produce urine and feces frequently, and the smell can become quite noticeable in the case of a severe infestation. In addition, if a rodent dies within your walls or attic, it can produce a strong, unpleasant smell.
Rodent Removal: What To Do If You Have an Infestation
If you've noticed one or more of these signs, it's time for rodent removal. Here's what to do:
Contact a Professional: While DIY solutions are available, dealing with a rodent infestation is not a job for the inexperienced. Professionals have the knowledge, tools, and techniques to remove rodents safely and efficiently.
Prevention is Key: Once the immediate problem is dealt with, focus on prevention to keep rodents from returning. This includes sealing entry points, keeping your home clean, especially the kitchen and dining areas, and storing food in rodent-proof containers.
Regular Inspection: Regularly inspect your home for signs of rodents, especially during fall and winter when rodents seek shelter indoors.
Early detection of a rodent infestation is necessary to prevent extensive damage to your home and potential health risks to your family. By being aware of the signs and taking swift action, you can ensure effective rodent removal and keep your home rodent-free.
Why Should You Treat Infestations?
Dealing with an infestation of rodents in your home carries serious health risks. Rodents can transmit certain illnesses, including tularemia and hantavirus. To prevent a rodent invasion, it is essential to take necessary precautions by restricting the accessibility of food and water sources.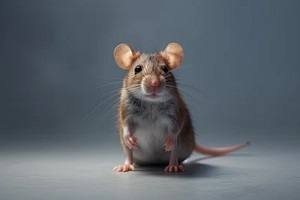 Additionally, one should be vigilant for signs of infestations, including droppings, gnaw marks, unusual noises, and odors, to promptly initiate treatment and prevent further complications. At the first sign of any potential infestation, don't hesitate to contact a local pest control professional to assess and treat the situation quickly and safely.
To protect your family and your property, take preventive measures such as caulk up entry points around pipes or wires entering your home or get a pet cat to deter rodents from entering! Remember that not all infestations are easy to perceive – if you suspect one, consult a professional right away!
Don't Let Rodents Rule Your Home: Act Now!
If you've noticed any of the "7 Signs of a Rodent Infestation" in your home, it's time to take action. Ignoring these signs can lead to serious health risks and property damage. Don't let rodents rule your roost!
At Spartan Animal and Pest Control, we're experts at identifying, eradicating, and preventing future infestations. We use humane and effective methods, ensuring your home is safe and rodent-free. Don't wait for the problem to escalate. Contact Spartan Animal and Pest Control today at 508.504.9255 or online and reclaim your peace of mind.