The vast majority of people are only content with animal visitors to their homes if those visitors happen to be pets. Any other animals that have ventured into a house quickly become pests, and dealing with them so that they leave permanently can feel overwhelming.
For terrestrial pests like mice, humane traps and the removal of their food source often works well, but how do you handle a flying creature like a bat? You can safely and humanely get rid of bats in your home, but it is important that you do so the right way—for both your own safety and that of the bat. Review these dos and don'ts before you tackle bat removal in your home.
Are Bats Really a Problem?
If you've noticed a bat in your attic, you may wonder—do I even need to do anything at all? What harm could a little bat do, especially if you never really even see it? Unfortunately, the reality is that bats who live in your home can cause immense damage very quickly if they are not handled. Like most mammals, they can carry diseases that can pass on to humans (rabies comes to mind), and both their urine and feces (called guano) are highly problematic.
Bat urine is very acidic and can quickly break down and deteriorate your home's interior anywhere it lands, while the feces can contribute to efficient fungal and mold growth that will do the same. Not to mention the smell, which is notoriously pungent when it comes to bats. You should tackle a bat problem as soon as you are aware of their presence.
Do Not Kill the Bat(s)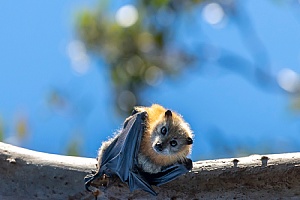 One of the most important rules of bat removal is not to kill the bats. While they may be pests, they are vital parts of the ecosystem, and so almost all states have some rules in place preventing the public from killing these helpful fliers. Even beyond this, if you use poison or other methods to kill bats, the smell of their decaying bodies in your home will quickly become quite severe and can cause permanent damage and staining.
Do Not Try to Catch or Touch the Bat
Never approach a wild animal in your home, even one so small as a bat. Bats are known as possible carriers of rabies and other diseases, and even their feces can contain bacteria that are harmful to humans. It is best to leave this process to the professionals who can not only remain safe while removing any bats but also have the proper personal protective equipment to clean and remove droppings.
Do Try to Facilitate an Exit Point
One of the most helpful things that you can do for a bat or colony of bats in your home is to make it easier for them to exit. If you are aware of how they came in, you can make vibrations to scare them in that direction. If you are not, opening vents or windows or otherwise creating larger gaps temporarily can give them a clear path to exit your home. Do not seal your home with bats still in it; they will not be able to find a way out and will die. Do not approach the bats to scare them away.
Do Seal Your Home After the Bat Is Gone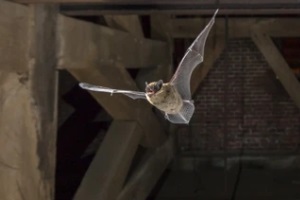 Once you have gotten the bat(s) to leave your home, it is critical that you seal all possible entry points before they can get back in. Finding possible entries can be difficult, but an expert can help you.
You may also have the option to install one-way doors, which are reusable and simple to install, allowing the bats to exit from a vulnerable point but preventing them from entering again. Make sure that you locate every point where the bats enter; if they come in from roof vents or fascia on one side of the house, chances are good that the problem may also be occurring on the other side. Bats can squeeze through holes as small as a quarter.
Do Rely on the Professionals to Handle Bat Removal for You
Whether you believe that you have pests in your home but have not yet been able to identify them or you know that you have bats and need help removing them and sealing up all possible entry points, you should not tackle this process alone. The experts at Spartan Animal and Pest Control would be happy to help you remove unwanted animals from your house safely and humanely. Reach out to tell us more about what is going on and to schedule an appointment.