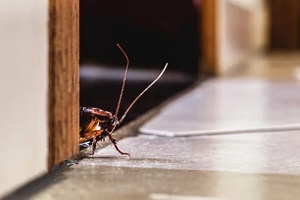 As the leaves change color and the temperatures drop, many homeowners in Massachusetts notice an increase in pests. While some fall bugs in your home are merely a nuisance, others can cause significant damage to your house or even pose health risks.
This article will discuss six common fall pests in Massachusetts that may invade your home, helping you to identify and manage these fall bugs in the house.
Stink Bugs
Stink bugs are notorious fall pests in Massachusetts. As the weather cools, they seek warmth and shelter inside homes. They earn their name from the foul odor they release when threatened or crushed. While stink bugs don't pose a threat to humans or pets, their smell can be quite unpleasant.
Boxelder Bugs
Boxelder bugs are another common fall bug in houses. They're black with red or orange markings and are typically found on boxelder trees, hence their name. Similar to stink bugs, boxelder bugs seek warmth in homes during fall. While they do not harm humans or pets, they can stain walls, curtains, and other surfaces with excrement.
Ladybugs
While many people find ladybugs charming, they can become a nuisance when they invade homes in large numbers. In the fall, ladybugs often enter homes seeking a warm place to overwinter. While they don't cause damage or pose health risks, their presence can be annoying, especially when they swarm in large numbers.
Spiders
Spiders are common fall bugs in houses, with species such as the house spider and the cellar spider becoming more noticeable during this season. While most spiders in Massachusetts are harmless, a couple, such as the black widow and brown recluse, are dangerous.
Rodents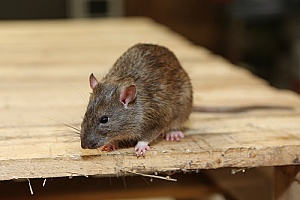 While not bugs, rodents such as mice and rats are common fall pests in Massachusetts. As the weather cools, they seek shelter and food sources inside homes. They can cause significant damage by gnawing on wires, insulation, and other materials. Plus, they can spread diseases, making them a serious concern.
Cockroaches
Cockroaches are all-season pests, but infestations can become more noticeable in the fall as these bugs seek warmth and food sources inside homes. Cockroaches can spread bacteria and allergens, posing health risks to humans.
Managing Fall Bugs in House
If you notice any of these fall pests in your home, there are several steps you can take:
Prevention: The best way to manage pests is to prevent them from entering your home in the first place. Seal cracks and gaps in your home's exterior, install door sweeps, and ensure window screens are in good repair. Regularly clean your house, paying particular attention to areas where food is stored or prepared.
Identify the Pest: Proper pest identification is essential for effective management. Each pest requires a different removal method. A pest control professional can help identify and provide recommendations for dealing with the pest.
Professional Pest Control: For serious infestations, consider hiring a pest control professional. They have the knowledge and tools to effectively deal with pests, ensuring they're removed without causing harm to your family or pets.
Understanding Fall Pests
While fall brings beautiful foliage and cooler temperatures, it also increases pests seeking shelter inside homes. By understanding the common fall bugs in the house, you can take steps to prevent them from becoming unwanted guests.
Remember, while some pests are merely a nuisance, others can cause significant damage or pose health risks. If you're facing a severe infestation, it's strongly recommended to promptly contact a reputable and professional pest control specialist. They possess the expertise and resources to effectively address and resolve the issue.
Protect Your Home From Massachusetts Fall Pests with Spartan Animal and Pest Control
Various pests seek refuge in warm, cozy homes as the leaves change color and the air turns crisp. If you're in Massachusetts, you may be familiar with these unwanted fall invaders. But don't worry, Spartan Animal and Pest Control is here to help.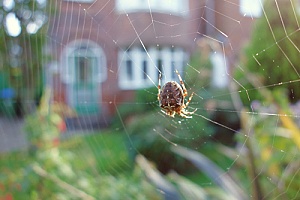 We understand how unsettling it can be to share your home with pests. Whether it's rodents nesting in your attic or bugs crawling in your kitchen, our team of experienced professionals is ready to tackle any pest problem, big or small.
At Spartan Animal and Pest Control, we use safe and effective methods to remove pests from your home and prevent future infestations. Our customized solutions are designed to protect your home and family from the common pests that plague Massachusetts homes during the fall season.
Don't let pests turn your home into their winter retreat. Arm yourself with expert pest control services and enjoy the peace of mind of knowing your home is protected. Ready to safeguard your home against common Massachusetts fall pests?
Contact Spartan Animal and Pest Control today at 508.504.9255 or online. Let's discuss your pest problems and devise a plan to keep your home pest-free this fall and beyond.