Although the changing seasons have us thinking about Halloween, Thanksgiving, and other sweet pleasures, bugs are moving into our warm homes. Here are some suggestions from our pest control professionals to help prevent unwelcome fall guests from moving into your residence.
Seal Any Openings
Fall bugs can enter your home without looking for the welcome mat at the front door. Any minor fissure or opening will function as an entrance.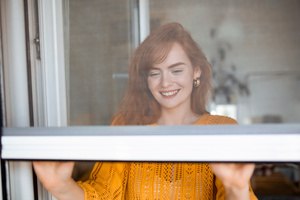 Make sure to thoroughly examine your home's exterior from top to bottom. Take the time to search for even the smallest openings, keeping in mind that some pests require an entrance smaller than an eighth of an inch to enter. There are several ways to seal cracks and fissures according to where you locate them:
Concrete patch kits, which frequently incorporate vinyl for simple use and a secure seal, can be used to fill small fractures in your foundation.
Weather stripping that is damaged or missing can typically be replaced to fill gaps surrounding windows and doors. Caulk might also be useful.
Due to their frequent use as well as exposure to the elements, garage doors are infamous for having deteriorated weather stripping on the sides or worn gaskets around the bottom. Look for areas that might require replacement or repair.
There are locations in every house where pipes, wires, or lines pass through the walls. Packing these openings with steel wool and caulking it into place is one practical way to prevent insects and other creatures from using them as entrance points.
All kinds of insects, including larger pests like rats, can enter your home through roof issues. In addition to using roof sealant solutions to cover holes, determine whether any missing shingles need to be replaced.
Hardware cloth covers for attic vents can keep pests out while allowing airflow. Steer clear of chicken wire because it isn't as durable as strong hardware cloth.
Be Wary of Firewood
There are quite a few bugs that can't resist the chance to breed, eat, and shelter in a good, dry pile of firewood. Certain beetle species that aren't eager to feast on the wood framing of your home are examples of pests that enjoy firewood but aren't necessarily a big worry.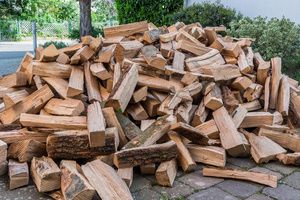 However, other pests, like termites, must be pushed as far away from your home as possible. Because it's not always possible to determine which bugs are friendly or harmful, it's best to err on the side of caution and store your firewood properly:
Keep wood covered and off the ground. Use some sort of rack or raised platform to prevent termites from getting a foothold as well as to encourage good air circulation to shorten drying times and reduce wetness.
Maintain firewood far from your home or garage. The structure of your home is easily accessible to pests if firewood is stacked along the outer walls.
Take a moment to check the firewood you're carrying inside to be sure no bugs are accompanying it.
Don't bring in more firewood than you want to use in one sitting. Some pests may eventually begin laying eggs in firewood due to the warm, drier conditions within your home and the passage of time.
Monitor Your Gutters
Fall brings more leaves and other debris, which can build up in your gutters and obstruct your drains. Additionally, water and moisture could be an issue if there is an unusually high amount of rainfall. Check to make sure your gutter system remains clean and clear throughout the season to decrease the number of pests that enjoy rummaging through heaps of organic debris for nesting material.
Evaluate Your Chimney
Pests can get inside your house through cracks in the roof or chimney or even by heading directly down the chimney flue. You could be unpleasantly startled to learn that birds or squirrels were capable of entering the structure without difficulty due to its sizable entrance. To keep animals out while allowing smoke to rise as it should, use a chimney cap or wire mesh.
Make Your Home an Unfriendly Environment for Pests
Pests have similar needs to other living things, such as food, water, and shelter. Observe the following to make sure you are not creating an attractive environment for them: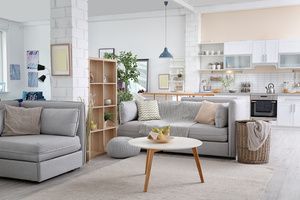 Get rid of junk like old cardboard box stacks in the attic and mounds of paper and wood scraps in your garage as part of a full fall cleaning. These components are perfect for creating nests.
Take the time each night to clean up spills and kitchen crumbs that serve as a nice snack for pests of all kinds. Additionally, make sure the children haven't hidden cookies and crackers in their rooms and that the bathroom faucets aren't left dripping.
A little amount of attention to detail can go a long way in preventing pests from taking over your area.
Get Help by Contacting Spartan Animal and Pest Control Today!
At Spartan Animal and Pest Control, we will be happy to conduct an assessment of your house and provide you with a price for any necessary pest control services if you discover fall bugs setting up residence there. Make an inspection request today!