Raccoon removal can be dangerous and difficult for homeowners not professionally trained to remove wild animals. Instead of attempting a do-it-yourself (DIY) removal, it is important to call an animal control professional if a raccoon is causing a nuisance or health concern on your property.
Below are 6 reasons animal control professionals should only do raccoon removal.
It Is Illegal to Remove and Relocate a Raccoon Without a License
Only licensed animal control professionals may remove and relocate raccoons in Virginia and the District of Columbia (D.C.). Unfortunately, this could lead to legal action if you are caught doing so. Of course, this reason alone should be enough to avoid attempting a DIY removal of a raccoon that you find on your property.
However, the good news is that licensed animal control professionals can legally and ethically remove a raccoon from your property that is causing a nuisance or a health concern.
Raccoons Often Carry Diseases That Are Transmissible to Humans
Raccoons are carriers of all types of diseases. Notably, raccoons are known to spread roundworm and leptospirosis. Roundworms are often spread through raccoon droppings and can spread leptospirosis through their urine (which is usually found in water and soil).
Raccoons are also carriers of rabies. Although cases of rabies in humans are relatively rare, it can be deadly for humans who contract the disease. Due to this risk, avoiding removing raccoons on your own is essential if you are not professionally trained and do not have the proper safety equipment.
Keep in mind, these diseases can also pass to your domestic pets. If pets access contaminated areas, then they could contract these diseases. For this reason, a proper cleanup process after raccoon removal is necessary.
Raccoons Are Often Aggressive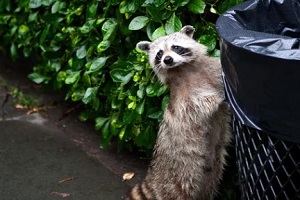 Raccoons may look cute and appear as if they are harmless, but this is not the case. They tend to be aggressive when they are frightened or surprised. They are also much bigger and have better defense mechanisms than you may realize. In fact, they weigh 20 pounds on average.
They also have sharp claws and teeth that they will use to defend themselves. Remember, they are hunters and rely upon their teeth and claws to kill prey quickly, and they will use these aggressive tactics on a human trying to handle them as well.
A Raccoon May Have Had Babies In or Around Your Home
The last thing you want to do is remove (or attempt to remove) a raccoon with babies around your home. This is inhumane and against the law, and it is increasingly dangerous as mother raccoons will be highly protective of themselves and their babies.
Raccoons typically have babies in the spring and early summer. Raccoons usually have multiple dens. If they are constantly in one area, such as your crawl space, and do not move around much, they likely have a den full of babies. In this case, calling an animal control professional to ensure the proper and safe handling of the situation is strongly encouraged.
DIY Removal Are More Costly (and More of a Headache) Than You Might Imagine
Most people who attempt to remove the raccoon themselves think it will be easy and save the family money. However, this is not the case. Many homeowners who attempt to remove a raccoon themselves find it incredibly difficult as raccoons are relatively smart and hard to trap. The equipment you will need to safely and effectively remove the raccoon is also expensive.
As discussed, they are also defensive, which could lead to possible medical bills if anyone is harmed. Additionally, an animal control professional will know how to locate areas where the raccoons have left behind droppings, urine, etc.
This can be important, especially if you have household pets (i.e. dogs, cats), as they could otherwise get sick and require a veterinarian trip. Attempting to remove a raccoon is also time-consuming and quite frustrating if you are not professionally trained to do so.
The Process After You Trap The Raccoon is Extensive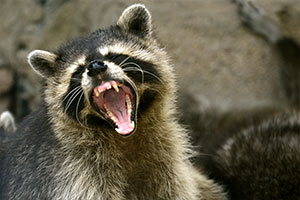 After much struggle, you can successfully trap the raccoon. So, now what? It is not as simple as taking the raccoon deeper into the woods and setting it free. In fact, it may be against the law to do so if you take it off of your property.
Instead, an animal control professional can safely find the raccoon a new home where it will survive. Also, as discussed, an animal control professional will know how to identify and clean all contaminated areas.
Spartan Animal and Pest Control Offers Raccoon Removal Services
Here at Spartan Animal and Pest Control, you can rest assured raccoons in and around your home are safely and humanely removed according to all local, state, and federal laws and regulations. Schedule an appointment with our animal control experts today.