If you are in the midst of a pest infestation or you suspect that unwanted visitors are making a home in your home, you might feel overwhelmed at the prospect of locating a pest control service that you can trust. Not all pest control contractors are created equal, and choosing the right one for your needs requires more than just reading some online reviews. However, the process does not necessarily need to be difficult. If you are on the lookout for a pest control service, keep the following things to look for in mind when making your selection.
Reputation Can Play A Big Role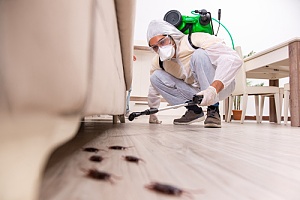 While online reviews are just one piece of a larger puzzle, do not neglect to learn from a pest control company's reputation. While five-star reviews can give you insight into what people appreciated and some of the most common highlights in their service, be sure to check the middling reviews as well. These can often offer a good view into what people struggled with when working with a contractor; if three-star and similar reviews mention problems with timeliness or thoroughness, these are important factors to keep in mind when considering the company. Similarly, a long history of positive reviews can indicate that the vast majority of customers are satisfied with their services.
Check Licensing And Certification
Pesticide application is managed by many state and local governments, which means that reputable pest control companies are often licensed and/or certified to perform in their field. This may require some extra effort on their part, which shows that they have put in the time to remain at the top of their field and maintain their licenses. Certifications can serve as proof that a company upholds a certain standard of quality and safety, or that they have access to rarer types of chemicals and options that may suit your situation better. Alongside their licensing, check whether they are bonded and insured in order to protect your home from any damage as a result of pest control.
Ensure Relevant Experience To Your Issue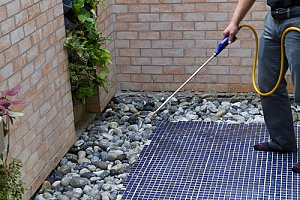 Not all pest control services are capable of handling every type of issue. Some specialize only in rodents, for example, while others bill themselves as a one-size-fits-all approach. One is not inherently better than the other, but it is important that you check ahead of time whether a specific company is able to tackle the type of pest that you believe you have. If you are not sure, selecting a company with a wide range of experience can help you dial in on the problem as quickly as possible.
Consider Environmentally Friendly Options
Many people are uncomfortable with the idea of using pesticides and other chemicals on their property, not only for the safety of children, pets and visitors but also because of the potential impact on the environment. Some pest control companies are able to use environmentally friendly pesticides or humane traps that may align more closely with your own goals and ideals while remaining effective in controlling your pest problem.
Do Not Be Dissuaded By A Fee-Only Inspection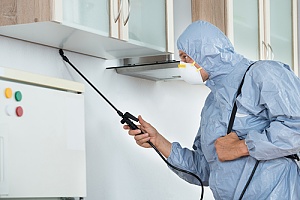 When you call a pest control company to determine where your pests are coming from and how to stop them, some will offer a free inspection. It can be tempting to select this option, but it is important to remember that a thorough and comprehensive inspection that will produce the best long-term results comes from technicians with years of experience—and it is often worth paying a nominal fee to take advantage of these years of experience from a reputable company. While a company that offers a free inspection may still be a good one, do not veto a company simply because their inspection costs a small fee. You could end up with significantly higher quality work in the long run, including comprehensive pest removal that keeps the problem from coming back again.
Work With Expert Pest Control Services For The Best Results
Whether you suspect that you have a pest problem in your home but are not sure what type (or where the entry point is) or you have seen pests in your home and need assistance as soon as possible, the company that you choose can make a big difference. At Spartan Animal and Pest Control, we understand that having pests in your home can be nerve-wracking. With years of experience across many types of pests, from insects to rodents and more, we would be happy to help you understand how to get rid of the pests for good and keep them from coming back. Reach out to schedule an appointment.