No matter where you live, animals will be an integral part of the environment around you. However, while many animals can provide joy and beauty on your property, others may behave in ways that threaten your home, your exterior features such as gardens and even the safety of you and your family. When you have a concern about an animal on your property, it is time to get the professionals involved so that you can remain safe and the animal can be taken care of in a humane way. This is one of the many ways that animal control services work.
What Do Animal Control Workers Do?
Animal control workers have many jobs, and they may branch into different niches depending upon their interests. Some animal control workers serve as inspectors of sorts, visiting public areas and shelters to ensure that animals are being treated well. They may also respond to calls of inhumane treatment against animals on someone's property.
However, other animal control workers primarily focus on how to deal with animals that are considered dangerous or pests. This includes having the experience to determine whether an animal poses a threat to people or property, as well as how to safely capture and relocate an animal. Animal control workers who are active in this niche of the field must be able to identify risky situations such as an animal that may have rabies or a snake that is venomous.
When Might You Need The Assistance Of Animal Control Services?
Occasionally, an individual may call an animal control service to report that an animal they have noticed on someone else's property is not being treated humanely. However, much more commonly, people will reach out for the assistance of animal control services if they need to have a nuisance or dangerous animals removed from the area around their homes.
For example, you may go on vacation and return home to find that your door is sealed shut by a very large hive of wasps. Animal control can help to remove the hive safely so that you can enter your home without fearing being stung or swarmed.
Another common call that animal control services work for is a report of a typically nocturnal animal—usually an opossum or a raccoon—that has appeared during the day and is behaving strangely. The public may fear that this animal has rabies and would like it removed as soon as possible before it causes injury or infects pets or humans. Animal control workers can handle this situation, as well as many more.
If you have pests that have entered your home, animal control may be an option. Rodents and other animals that have begun to take shelter in your basement, attic or walls require special attention; simply trying to chase them out will not solve the base problem of why they are in your home or how they entered, and they will likely enter again. An animal control specialist can pinpoint the issues that have led to an infestation so that you can solve the problem once and for all.
Some animal control services will also conduct additional maintenance on your home to improve its resilience against wildlife. This may include installing wire fencing underneath decks to keep animals from nesting there or installing chimney caps to block off entry points.
Common Types Of Problematic Animals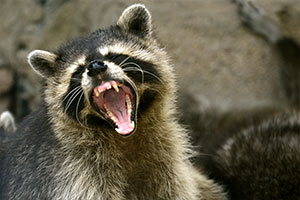 Mammals are by far the most common animals responsible for animal control service calls. Typically, raccoons, opossums, skunks, squirrels and rats (or mice) make up the bulk of such calls for help.
However, do not forget that pests take many forms; you may be facing issues with bats, bees, groundhogs or even rabbits as well. A skilled animal control worker will understand that each of these animals are unique, and keeping them from returning to their old habits on your property is a matter of implementing a customized, comprehensive strategy—not just scaring them away once.
Work With The Professional Animal Control Experts For Best Results
If you are struggling to keep pests off of your property or out of your home, or if you feel that you or your pets are in danger as a result of an animal seen near your home, it is best to call animal control services as soon as possible after you have noticed the animal. Ideally, you should reach out while the animal is still in the area. Spartan Animal & Pest Control would be happy to remove a problematic creature from your property or help you remediate pests in your home. Reach out to our animal control experts to discuss your issue.