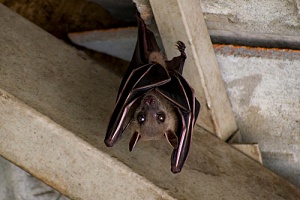 Pests come in all shapes and sizes, but one thing remains sure—you do not want those pests inside your home. The good news is that there are a variety of tactics available to you to make your home a less appealing target for potential pest intrusion. Consider the following tips as you evaluate your own specific property to see if any of these strategies could help to reduce the number of pests that you are seeing. If you already have a pest problem, consider calling a pest control service to handle the issue in addition to helping you with these prevention techniques so that your problem does not return.
Most Common Types Of Pests That Enter Homes
The word "pest" simply refers to a problematic animal that is causing unwanted damage to or intruding upon your home. Pests are not only insects, although ants, termites and even cockroaches are some of the most common. You may also face intrusion from small animals such as mice, rats, squirrels and bats who make nests in your attic or insulation, even encroaching upon your kitchen cabinets if they can get far enough. All of these problem animals are infesting your home and property because something about your home is making their stay appealing.
Removing Pests From Your Home
If you can change this using the tips below, you could see your pest problem disappear.
Seal Entry Points to Your Home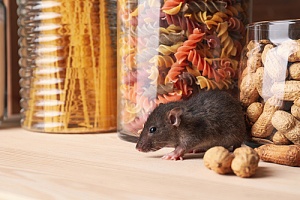 One of the simplest but most important elements when it comes to how to prevent pests from entering your home is sealing the points of entry that the pests are using to enter. These can be easy to miss, not only because it requires checking the entire exterior of your home carefully, but because pests can typically fit into extraordinarily small spaces.
Cracks and holes in your exterior are priority number one; be sure to check around the entry points for your utilities and pipes. Your foundation may need more mortar to close holes that have opened over time, and joints or seams such as windows with weather stripping should be re-caulked or otherwise closed to prevent entry. This has the added benefit of keeping more moisture out of your interior that could damage your walls.
Reduce Favorable Environments Inside and Outside the Home
Pests go where it is easiest to live, which means that cutting them off from their luxuries can go a long way toward removing the problem. Indoors, be sure to pick up after yourself so that you are not leaving crumbs behind, and store food in plastic or metal containers with lids instead of cardboard boxes or bags. Outdoors, good yard maintenance is important because it reduces the materials needed to thrive, such as fallen leaves or even clumps of dog hair for nesting. Manicure your lawn to prevent overgrowth and safe-havens, and keep your attic ventilated and dry.
Store Garbage and Firewood Differently
Pests are drawn to easy food, which means that your garbage is a prime target. If you do not already, keep your garbage in a plastic bin with a lid instead of just bags. This will cap not only access to food but also its scent. Additionally, if you store any firewood, do so at least 20 feet away from your home and at least five inches off the ground. Firewood makes a good home for many small pests and can provide food to some types, so it should never be left next to your home or within easy reach of terrestrial insects.
Manicure Your Outside Landscapes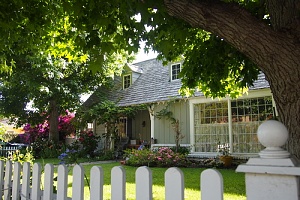 While it is true that you should keep your leaves from piling up and remove nesting materials from your yard, you can even do more. Trim shrubbery and branches that encroach upon your home so that animals have less access to your building.
Otherwise, those long tree and shrub branches are simply a decorative bridge ferrying squirrels and other nuisance animals directly to your roof and other access points. Large, bushy branches also provide cover and a safe hiding place. You can reduce pest risk and boost the orderly appeal of your landscape all at the same time.
Work With The Pros To Remove Pests And Prevent Intrusion
Whether you are looking to prevent pests before they arrive or you already suspect a pest problem and need help bringing it under control, a pest removal company can help. The experts at Spartan Animal and Pest Control would be happy to help you understand why pests are choosing your home and remove them while also fixing the vulnerabilities that let them in initially. Reach out to tell us about your problem so that we can give you the help and peace of mind that you need.