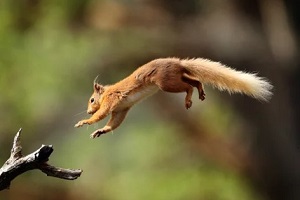 Squirrel removal services from a professional wildlife removal specialist involve an extensive process. Notably, the squirrel removal specialist must locate the squirrel, safely and humanely trap and relocate the squirrel, and clean up any mess or damage the squirrel left behind.
The cost for this service may vary based on a multitude of factors. This review discusses the factors and the average cost of squirrel removal.
The Average Cost for Squirrel Removal
The cost for squirrel removal ranges between $300 and $1,500. Squirrel removal helps prevent extensive damage to your property. In fact, squirrels and other wildlife animals are responsible for approximately 800 house fires yearly.
Additionally, they can cause severe damage to your home's electrical wires, plumbing system, foundation, and more. Therefore, although you can expect to pay several hundred dollars for squirrel removal, the cost of not removing them professionally is often much greater.
What Factors Influence Squirrel Removal Costs?
There are many factors wildlife removal specialists take into consideration when providing a quote for squirrel removal and relocation services. The factors that most influence squirrel removal costs in Massachusetts (and the rest of the United States) include:
Inspection fee
Trapping and relocation costs
The squirrel's location
The extent of the damage
The amount of cleanup necessary
Inspection Fee
Some wildlife removal companies offer free, no-obligation inspection services. Other removal specialists may charge for the inspection. Whether or not there is a fee or the specific cost may vary depending on your location.
The inspection fee for squirrel removal ranges between free and $300. It is important to check with the removal specialist you choose and confirm the inspection cost before scheduling the inspection.
Trapping and Relocation Costs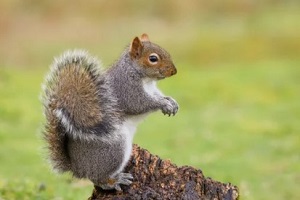 Of course, this is the primary fee you will pay for squirrel removal services. Most wildlife removal companies have standard pricing for trapping and relocation, although factors may influence the overall cost (see below). Generally, squirrel trapping and relocation cost is between $550 and $1,100.
Also, removing a dead squirrel may cost less than removing a live squirrel. There are additional removal techniques that may cost more or less. For instance, a squirrel exclusion door, which allows the squirrel to safely leave and not return, typically costs between $300 and $500.
The Squirrel's Location
The location where the squirrel resides may also impact the cost. For instance, removing a squirrel in a hard-to-access attic space may require more resources and time. In this case, the cost would likely be much higher.
On the other hand, if the squirrel's location is easy to access, the cost may be less. For this reason, wildlife removal specialists typically provide a quote after they determine the squirrel's location during the inspection.
The Extent of The Damage
Squirrels often cause considerable damage to homes and commercial properties. The longer they remain, the more damage they may cause. Notably, squirrels tend to scratch, chew, and claw at property foundations, wires, roofs, floorboards, etc.
It is important to repair any damage caused by squirrels as it could otherwise cause a health and safety risk as well as lead to additional property damage. Wildlife removal companies typically offer damage repair services, such as insulation replacement in your attic.
However, depending on the extent of the damage, you may also need additional professional assistance. For instance, if critical wires have been damaged, you may need to hire an electrician.
The Amount of Cleanup Necessary
Cleanup services may raise the cost of squirrel removal. In most cases, the cleanup of droppings, debris, etc., is necessary to ensure a safe and sanitary space. It can also be dangerous to clean the area yourself.
Squirrel removal specialists have safety equipment and are trained in proper cleanup to ensure safety and clean all contaminated areas. The cost of cleanup services varies depending on how much contamination and damage is left behind.
What Signs Indicate a Need for Squirrel Removal?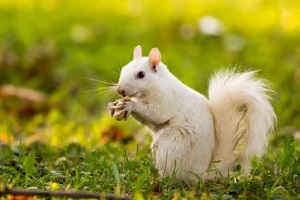 There are several signs that indicate a squirrel is in your home or commercial property. First, you may hear sounds of running, scratching, and gnawing in the dark areas such as your attic, walls, roof, storage area, and basement.
You may also notice a fair amount of squirrels around your property. In other cases, you may see squirrel droppings (which look like grains of rice). Squirrels are also notorious for chewing wires and other essential home components. They may cause significant damage to your home's foundation and insulation as well.
Have You Noticed Signs of a Squirrel Inside Your Home?
We help homeowners (and business owners) in the local area. We are in New Bedford, Massachusetts, and offer our services to New Bedford and the surrounding communities. If you have noticed any of the squirrel infestation signs mentioned above, then we ask that you contact us today.