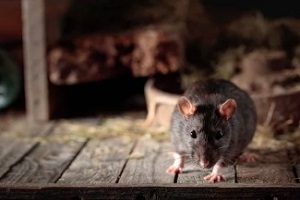 Rats can pose a significant threat to your home. Not only do they carry diseases, but they can also cause substantial damage to your property. If you've spotted a rat in your home, chances are there are more lurking in the shadows. The rodent removal process might seem daunting, but with the proper knowledge, it doesn't have to be.
In this blog post, we'll explore how long it typically takes to stop a rat infestation and provide tips for effective rodent removal.
Understanding the Scope of a Rat Infestation
Before diving into the rodent removal timeline, it's important to comprehend the extent of a rat infestation. Just imagine a solitary female rat can have as many as six litters per year, with each comprising 5 to 10 offspring.
This rapid reproduction rate implies that even a minor rat issue can swiftly escalate into a fully-fledged infestation if not promptly addressed.
The Timeline for Rodent Removal
The duration required to completely eradicate a rat infestation varies significantly based on the infestation's severity and the methods used for rodent removal. Generally, it can take one week to a few months to fully stop a rat infestation. However, this timeline can be influenced by various factors.
Initial Assessment and Planning (1-3 days)
The first step in rodent removal involves thoroughly inspecting your property to assess the extent. This process involves the identification of entry points, nesting sites, and food sources.
Based on this assessment, a comprehensive plan for rodent removal is developed, ensuring effective eradication and prevention measures.
Implementation of Rodent Removal Methods (1-6 weeks)
Various methods can be employed for rodent removal, including traps, rodenticides, and exclusion techniques. The success of these methods depends on the size of the infestation and how quickly the rats reproduce. Generally, it can take 1-6 weeks to see significant results.
Monitoring and Follow-up (1-4 weeks)
After the initial rodent removal efforts, it is essential to monitor your property for any remaining rats or signs of re-infestation. This monitoring period can last anywhere from one week to a month. If rats are still present, additional removal methods may be needed.
Effective Rodent Removal Techniques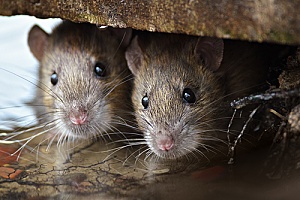 While the timeline for rodent removal can vary, employing effective techniques can expedite the process. Here are some methods that can help:
Traps
Traps are a common method for rodent removal. They are safe, effective, and provide a humane way to eliminate rats. However, setting traps requires strategic placement and regular monitoring, which can be time-consuming.
Rodenticides
Rodenticides are potent pesticides that kill rats. While they can be effective, they pose risks to pets and non-target wildlife and should be used cautiously.
Exclusion
Exclusion involves sealing all potential entry points to prevent rats from entering your home. This method is particularly effective as it addresses the root cause of the infestation.
Professional Pest Control Services
If the infestation is extensive or DIY methods prove ineffective, hiring a professional pest control might be best. Professionals have the expertise and tools to handle large infestations and can ensure the problem is dealt with thoroughly.
Prevention is Key
To effectively deal with a rat infestation, it is important to take preventive measures beforehand. Regularly inspecting your home for signs of rats, maintaining cleanliness, sealing potential entry points, and promptly addressing any signs of an infestation are key steps to keep in mind.
By following these proactive measures, you can minimize the risk of rat infestations and maintain a pest-free environment in your home.
How Long Does it Take to Overcome This?
The timeline for rodent removal can vary widely depending on the infestation's size and the removal methods used. However, with a comprehensive plan and effective techniques, you can regain control of your home and stop a rat infestation. Remember, if the situation becomes overwhelming, don't hesitate to seek professional help.
Take Back Control of Your Home Today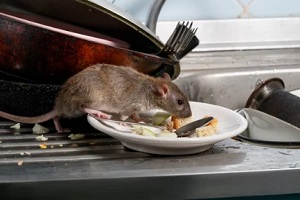 Rat infestations can cause significant distress and damage, but you don't have to face this challenge alone. Understanding the timeline and techniques for rodent removal is the first step toward reclaiming your home. If you're grappling with a rat problem and need Bedford, MA professional help, contact us at Spartan Animal and Pest Control.
Our team of experts is equipped with the knowledge and tools to handle any infestation, regardless of size. We provide thorough inspections, strategic planning, and efficient implementation to ensure your home becomes rat-free as quickly as possible.
Don't let rats run your life. Contact Spartan Animal and Pest Control today at 508.504.9255 or online, and let's restore the comfort and safety of your home together.