Think back to a time when you discovered a cockroach, bed bug, mouse, or some other dreadful spring bugs invade our home. Next, what did you do? Depending on your response, the answer to this question should give you some meaningful insight into whether your experience with pest treatment tends to be swift and painless, or frustrating and never-ending.
Today, we'll look at homeowners' most common pest-control errors when attempting to eliminate a pest infestation. Then, we'll explain what you must do in their place.
Here are the top 5 blunders that homeowners make when it comes to at-home pest control.
Not Being Proactive, But Reactive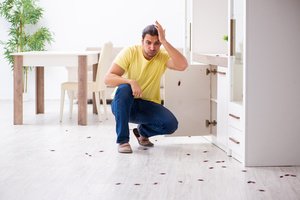 Nowadays, the majority of individuals are extremely busy. There is work to be done, meals to prepare, and appointments to schedule. On top of that, there are also yard and housework tasks.
When there are so many different things to do, pest management can become neglected. Many homeowners don't even consider pest management until they have a significant issue on their hands. However this is a grave error!
Instead, think of pest control as a component of all the various tasks you perform to maintain the beauty and functionality of your house, such as vacuuming, gutter cleaning, and lawn mowing. Spend some time discussing your home's pest-prone regions with a pest control professional so that you can make the necessary repairs. You'll be happy you took the initiative since it will save you a ton of time, money, and hassle.
Neglecting the Issue
One of the biggest mistakes homeowners can do is to ignore a spring bugs invasion issue. However, a lot of households choose to overlook a pest issue, either because they are unsure of what to do or because of misinformation.
Because many homeowners believe that there will be more pests in the spring anyway and many more tend to believe that the issue will go away on its own or seeing a lot of pests is not a significant worry. These two claims are incorrect, and ignoring a pest issue won't help it get better. Since pests typically reproduce quickly, a minor issue that is simple to resolve may eventually develop into a full-blown infestation.
If you're unsure about what to do, all you have to do is ask! The pest control specialists at Spartan Animal and Pest Control will be pleased to assist you in deciding how to proceed with a pest issue.
Attempting to DIY a Serious Infestation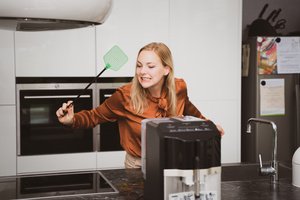 In a few situations, DIY is acceptable or even advised. For instance, catching one mouse might be successful. It's crucial to clean and wash laundry in order to combat a bed bug infestation.
We advise against attempting to DIY a significant pest infestation, though.
For the majority of households, DIY pest control measures are ineffective. This may be due to the ineffectiveness of the DIY approach (many misleading claims may be found online), the inability of the homeowner to identify the root of the issue (and the pests' recurrence), or the lack of professional-level equipment or knowledge on their part.
An infestation of pests must be completely eradicated. You must understand the type of pest that has infested your home, how to locate the infestation's origin, how to get rid of the spring bugs invasion, and how to prevent the insect from returning. If you're like the majority of homeowners, you lack the necessary time, expertise, or tools to completely eradicate an infestation.
Consider employing a professional who offers a guarantee of a job well done rather than paying for do-it-yourself solutions that might not work.
Overreacting
Pests can be unpleasant and occasionally even dangerous. We understand that homeowners want bugs out of their houses as soon as possible. The issue with panicking is that it leads to many homeowners using unsafe (see above) or ineffective methods.
When controlling pests themselves, homeowners frequently apply excessive amounts of insecticide. When used properly, pesticides can be completely safe. However, if used incorrectly, pesticides can be dangerous. (For this reason, pest control specialists utilize specialized tools and have received training in the use of pesticides.)
Similar to this, householders have turned to risky do-it-yourself pest control methods. Many residents have used rubbing alcohol which consequently burned down their homes or apartment buildings in an effort to eradicate bed bugs.
Failing to Follow-Up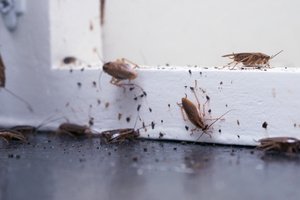 Once a pest issue has been resolved, it is simple to slip back into complacency. Everything returns to normal, and then you lose track of the issue altogether. You might stop doing the things you were doing to drive bugs away. Unfortunately, the pests might come back at that point.
An ongoing method should be used for pest control. Being proactive, as we mentioned before, and following up are crucial. Never assume that a spring bugs invasion is completely gone once it has disappeared. Instead, be sure to keep an eye out for pests. Continue to look for pests and take steps to keep them out of your home. Those steps should or can include routine preventative cleaning, inspecting hotel mattresses for bed bugs and other invasive pests, or caulking crevices to prevent mice from entering the premises.
Also, think about choosing a contractor who offers a guarantee on their services! (You'll be happy about this if the pests reappear quickly after the initial treatment.)
Call Us Today!
What is the best strategy to handle the spring bugs infestation? Make a professional phone call. The infestation will be eliminated promptly, safely, and efficiently, you can be sure of it.
Contact Spartan Animal and Pest Control, a reputable pest management firm in New Bedford, Massachusetts. We've been innovators in developing new norms for eradicating and managing insects and other pests. We are pleased to address any inquiries you may have and schedule an appointment to eradicate your insect problems!