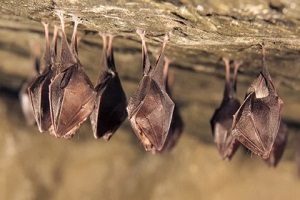 No one enjoys having bats in their attic or other places inside their home. However, if the bats are not causing major disturbances and you do not notice the damage they are causing, then you may feel as if removing them is not necessary or an urgent matter. Also, some homeowners choose to leave them out of fear of inhumane bat removal methods.
The fact is that bats in your home pose a dangerous threat to everyone's health within your household, and they can do a number on your property as well. At the very least, they may cause a major nuisance that is nearly unbearable. In this article, we discuss in detail the dangers of allowing bats to live in and around your home.
Bats May Carry Diseases and Rabies
Bats sometimes carry diseases such as histoplasmosis and rabies. Histoplasmosis is a lung disease that causes symptoms such as chest pains, coughing, chills, fever, and shortness of breath. This disease is usually spread through bat guano or waste.
Although the risk of getting histoplasmosis or rabies from a bat is relatively low, there is still a risk. The risk is also greater with the more bats there are, and more bats are likely to enter your attic unless you take action to remove them humanely and professionally.
Bats (and Their Guano) May Cause Foul Odors
Bats can produce foul odors in your home. These foul odors are not only a nuisance, but they can compromise the air quality in your home. Specifically, bat guano usually produces a foul odor, especially if there are numerous bats tucked away in your attic and other dark places.
Also, if a bat dies inside your home (which often occurs when there is bat infestation), then the decaying body can produce a nearly unbearable stench that can remain until the situation is resolved and properly cleaned.
Bats Make Noise and Cause a Nuisance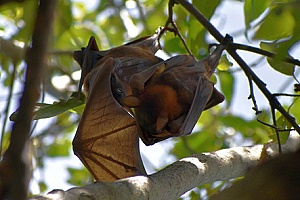 Bats are loud creatures. You may hear them moving around inside your attic. Moreover, they sleep during the day and are active at night, so you may have to deal with their noises while you and other members of your household are sleeping.
This nuisance can quickly become overwhelming and will only grow worse as the bats reproduce and the colony in your home grows larger. This often leads to disturbances while you are sleeping, and it can creep children out to the point where they no longer feel safe or comfortable while they are inside your home.
Bats May Bring Insects With Them
Bats primarily feast on insects. This leads many homeowners to feel having bats in their home is not a bad thing as they help control insects. However, in many cases, bats actually bring more insects into your home. Specifically, bat mites often attach to bats.
They are similar in nature to bed bugs, which infiltrate spaces and are incredibly difficult to remove. As bat mites are brought into your home, they also begin to multiply, and you are left with a bat and bat mite problem, along with any other insects the creatures bring into your home.
Bats Are Likely to Multiply Within Their Colony
A common mistake homeowners make is waiting to see if the bats in their home or attic leave on their own within a few weeks without any need for intervention. Unfortunately, the number of bats within your home will only grow larger over time; they will not simply go away on their own.
As bats reproduce, you are left with a bigger problem than you had before. For this reason, you should seek to professionally and humanely remove the bats before they have a chance to reproduce and multiply.
Bats Create Maintenance Issues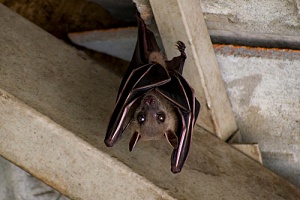 The longer you go without removing the bats the more extensive the cleanup and repair processes are likely to become. Bats can ruin your attic space, specifically by clawing, biting, and leaving behind guano.
You may find your attic insulation, floorboards, roof, and walls largely damaged or even ruined by the bats, particularly if they have remained in your attic for an extended period of time. The good news is you can limit damage to your home by calling a bat removal specialist at the first sign of infiltration.
Do You Have a Bat Infestation Inside Your Home?
Contact Spartan Animal and Pest Control today if you have bat infestation in your attic or another dark area of your home. We are experienced bat removal specialists in the Greater D.C. area. We take pride in helping our neighbors in the local community with bat removal services, and we only use humane, safe, and effective methods for relocating bats and other pests in your home.