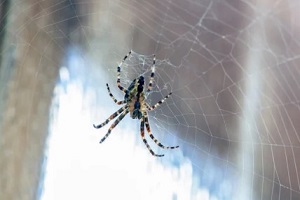 Spiders are one of the most feared insects for a reason—they are creepy, gross, and potentially dangerous. Needless to say, you should take action if you have spiders in your home. Keep reading to learn the most common signs that you have a spider infestation.
Multiple Spiders Around the Home
Of course, physically seeing the spiders yourself is the most obvious sign that your property has a spider infestation. It is rare for only one or two spiders to be in your home. In most cases, if you see a spider or two, then there are far more hiding out in the darker areas of your home. You can search for more spiders by checking the areas where they are most likely to be, such as in the corners of your ceiling, beneath your couch and bed, and in the darker areas of your home.
Spider Webs
Of course, spider webs are notoriously associated with spider infestation. If you find spider webs, then you likely have a problem with spiders. You can clean the spider webs, but this will not eradicate the spider concern since the spiders will simply make more if they are not removed from the property.
Keep in mind, spiders leave spider webs in areas that are hard to reach, and this is where you should begin your search. Check behind furniture, in the corners of your home, along the ceiling (especially in the corners of your ceiling), and any other dark and hidden places of your home.
It is also worth noting the difference between spider webs and cobwebs; cobwebs are often mistaken for spider webs but are different. Cobwebs are usually empty and have little cause for concern, as they are abandoned. However, spider webs are still in use and likely contain egg sacs and spider droppings. You may also see insects that have flown into the trap as well as the spiders themselves.
Spider Droppings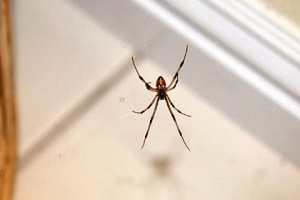 You may also notice spider droppings as well. These will be in the areas where the spiders have made their homes, including in and around spider webs. However, you may notice spider droppings in all areas of the home.
They can cause major aesthetic concerns and even lead to stains on your walls, floors, and ceiling. Additionally, given they are the feces of spiders, they contain bacteria, which can compromise the cleanliness and safety of your home.
Egg Sacs
Egg sacs are a major eye sore that can make your home feel creepy and dirty. Unfortunately, the more they form, the harder they are to get rid of, particularly if you do not treat the spider infestation.
Not only are they an eyesore, but egg sacs are also a major concern as each one can contain hundreds of baby spiders. Even worse, the more spiders in your home, the more egg sacs. This leads to an exponential number of potential spiders if you do not address the concern in a timely manner.
Flying Insects
Spiders feast on flying insects. This includes moths, mosquitos, and flies. The more flying insects you have in your home, the higher the likelihood that you have spiders as well. You may see flying insects caught in spider webs, which is a telltale sign that you have a flying insect issue as well as spider infestation.
How a Specialist Can Treat Spider Infestation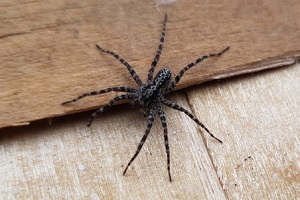 If your efforts to contain and eliminate the spider infestation in your home have not been successful, it is time to call in a pest control specialist. They can ensure the problem is dealt with promptly and in a manner that produces reliable and long-term results.
Although the treatment may look different based on the specifics of your situation, the common spider infestation treatment process involves the following steps:
Diagnosing the entry point(s)
Exterminating and removing the spiders (and other insects)
'Sealing entry points and making necessary repairs to prevent spiders from re-entering your home
Spartan Animal and Pest Control Can Treat Spider Infestation
With years of experience dealing with spider infestation in residential and commercial properties, we are confident that we can help you eradicate spiders from your home. We can also implement measures to help ensure they do not return in the future. If you need spider treatment, contact us today for a free service estimate.