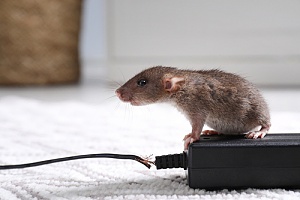 Your local animal and pest control is committed to providing the highest quality of animal and pest control services in the area. The experts at Spartan Animal & Pest Control specialize in removing unwanted visitors from your home. We strive to remove animals and pests from your home in the most effective and humane way possible. We provide custom treatment plans that fit your needs to ensure the safety of you, your family, and your property.
Animal & Pest Control In Middleborough, MA
Wildlife in Middleborough is capable of:
Chewing through wires and cause fires
Destroying personal property
Damaging insulation and drywall
Creating foul odors
Making disturbing noises throughout your home
Carrying dangrous diseases
Spartan Animal & Pest Control can help prevent these issues through our Middleborough, MA animal and pest control services.
Animal Control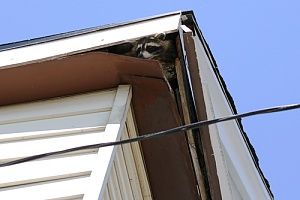 Many residents in Massachusetts are used to seeing wildlife around the area. Sometimes these wild animals end up lost or stuck in your personal property. When this occurs it is important to get the situation under control in the most humane way possible. Trust your local animal control experts on getting the job done.
We offer animal control services for:
Bats
Birds
Racoons
Skunks
Squirrels
Pest Control
No matter how careful you are homes are always susceptible to pest intrusions. Our custom plans not only remove the pests but help prevent them from coming back. Let us help you take back control of your home and get rid of those unwanted pests. Your local pest control service provider will give you that peace of mind that you need.
We offer pest removal and prevention services for:
Bees/Wasps/Hornets
Carpenter Ants
Rodents
Spiders
When To Hire A Professional Animal Or Pest Control Service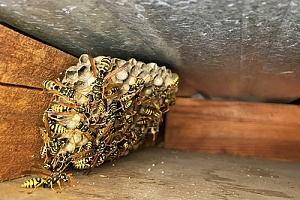 Notice any pests or dropping around your home? Have tried all those DIY ideas the internet suggests and found no luck? No one wants to deal with a pest or wild animal problem forever. This is when a professional can help. Your local animal and pest control service will come and assess the problem and plan a suitable solution that benefits you but gets rid of the unwanted visitors from your home in an effective and humane way.
Even if you have not noticed any signs of pest invasion in your home it's always good to be proactive. Be ahead of the game and have your home checked out.
Reach Out To Your Local Animal And Pest Control Service
Don't let wild animals or pests control your home. Our team is fully trained and equipped to handle any task at hand. We have a great deal of experience helping out families in the Middleborough, MA area solve their wild animal and pest problems. Reach out to experts at Spartan Animal & Pest Control by phone at (508) 504-9164 or schedule an appointment online to get started today.